The 3 Zodiac Signs Most Likely To Ignore The Red Flags In A Relationship
Astrologers reveals who's falling for all the wrong people.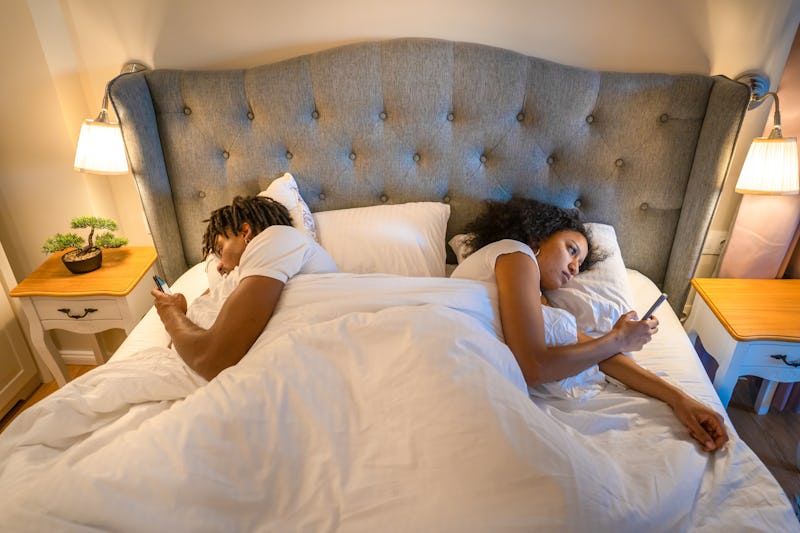 Vladimir Vladimirov/E+/Getty Images
Let's say you have a friend who always dates all the wrong types of people — they'll get into relationships with people who have a history of cheating, are super flakey, or say rude and offensive things and brush it off as jokes. While you and your other friends can see the obvious red flags, your one friend just can't. If you wonder why some people seemingly disregard all the signs, chances are, the explanation is in their birth chart. According to astrologers, there are three zodiac signs who are most likely to ignore red flags in a relationship.
Red flags: We all know what they look like, but that doesn't always stop us from pursuing the person we know we shouldn't. And while it can be frustrating watching your bestie cozying up to someone who's clearly wrong for them, it's not entirely their fault. Celebrity psychic and astrologer Inbaal Honigman previously told Bustle that there are some sun signs who are "naturally more suspicious than others," (which is probably why they can spot the red flags in someone else's relationship from a mile away), as well as signs that are more "open and honest" who "don't expect anyone to cheat or lie, because cheating or lying isn't ever on their radar."
With that context, it's a little more understandable why some people just can't see the signs as easily as the rest of us. Here, Hongiman and astrologer Brandyn Lee (aka @brandynlee1 on TikTok) share which signs are most likely to ignore red flags when dating and why.
Sources:
Inbaal Honigman, celebrity psychic and astrologer
Brandyn Lee, astrologer and TikTok creator
This article was originally published on