The 4 Most Genuine Zodiac Signs, According To An Astrologer
Sincerity is their middle name.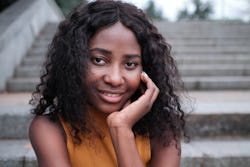 Addictive Stock / Abraham Gonzalez/Addictive Stock/Getty Images
Astrology has a way of holding a magnifying glass up to our attributes, unique style, and motives. By learning what each planet symbolizes in your birth chart and how cosmic events like Mercury retrograde affect your zodiac sign, you can better understand yourself and ultimately express yourself in the most genuine way. Generally speaking, a person's true colors tend to show up when life throws a curveball, but for the most genuine zodiac signs, authenticity is their default setting.
In astrology, house placements reveal a lot about a person's genuineness, but they can only be calculated using an online tool if the birthday, birthplace, and exact birth time is known. For example, your first house, aka your ascendant, represents the area of self and manifests in how we assert ourselves. If you have a self-assured sign (hi, fire signs) or a sign who values uniqueness (looking at you, Aquarius) stationed in this house, it's likely others can depend on you to be genuinely yourself.
Don't know your exact birth time? No worries. Looking at your moon sign — which is possible to determine without a birth time — is also a good indication because your moon sign represents your private self. If staying true to oneself is important to the sign stationed in your moon sign like Aries and Capricorn, it's safe to say you're the sincerest of the bunch.
You can also look at your Mercury sign as a way to define your sincerity. "Genuineness is closely connected with communication because being genuine means saying sincerely what you think or feel," Yana Yanovich, astrologer for the Nebula app, tells Bustle. Being able to fully express honesty from your heart of hearts via your Mercury placement is not only brave, but it's also a sign you take authenticity seriously.
Read on to find out if you're one of the most genuine zodiac signs.
This article was originally published on