These 3 Signs Are The Master Chefs Of The Zodiac
They love perfecting recipes and hosting friends.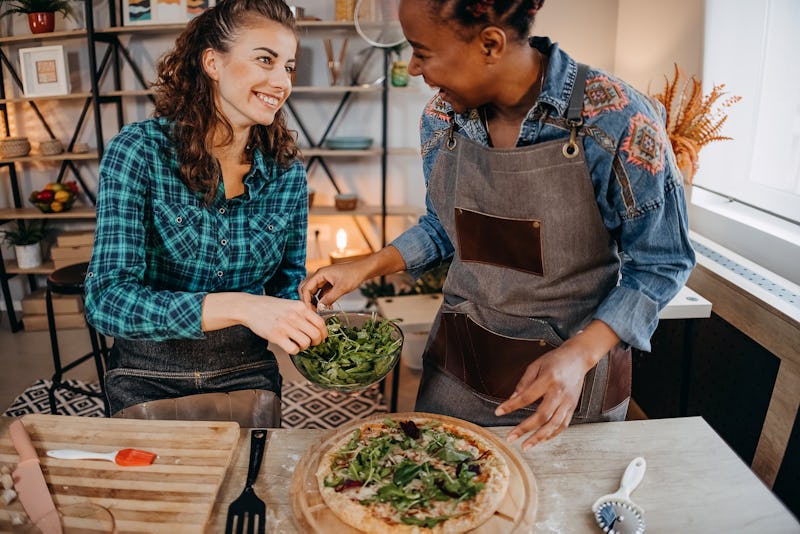 eclipse_images/E+/Getty Images
Like singing, painting, or coding, cooking is a skill that anyone can learn and eventually master. But knowing how to cook and actually being a good cook are two totally different things and how likely you are to be a good cook can be influenced by your birth date or sun sign. As astrologer Theresa Reed tells Bustle, the best cooks in the zodiac have two very key traits in common.
"It all comes down to a love of food and service," Reed says. "The zodiac signs that make the best cooks enjoy great food but also love serving people. Nothing brings them more joy than watching the people they love slurping down their latest concoction."
To take things even further, the zodiac's best cooks tend to have an emotional connection to food and the people they're serving. In other words, they don't just cook for the sake of doing it. There are feelings and intentions behind their actions, which is why earth and water signs tend to make the best cooks in general.
Of course, so many different factors can influence whether or not someone will be a good cook. But according to Reed, the following three zodiac signs make the best cooks because they have both a love for good-tasting dishes and giving acts of service to the people in their life.
Source
Theresa Reed, astrologer and author of Twist Your Fate: Manifest Success with Astrology and Tarot