10 Creepy Adult Fairy Tales That'll Make You Want To Sleep With The Lights On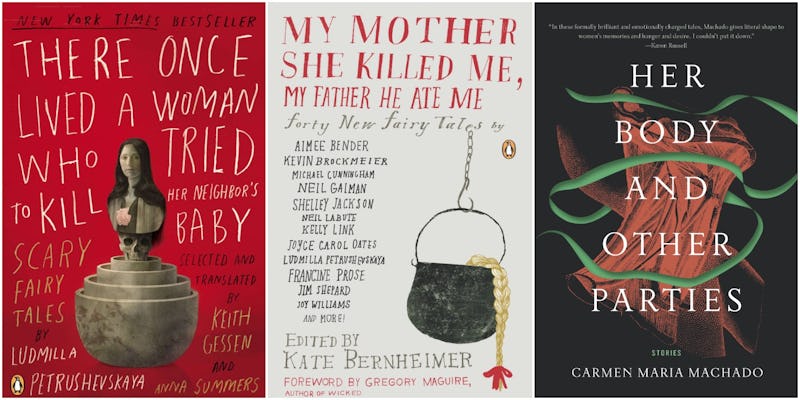 Once upon a time, you were a young child who loved hearing fairy tales at bedtime and watching Disney bring them to life on screen. Now that you're a grown-up, though, your tastes have grown up, too, and you want to read something a little different and maybe even a little darker — like creepy adult fairy tales that don't always end in happily ever after.
Fairy tales have a timeless appeal, and no matter how old we get, we never quite outgrow them. Maybe it's because they are so familiar to us, so reliable. We can trust their dependable narrative structure and feel comfortable confronting issues within the confines of their traditional tropes. In the world of fairy tales, we know the princess will always be saved — or, better yet save herself — and that true love can break any curse. We can believe that no matter how bad things start to look, there is always a way to find a happy ending.
For all of the reasons we love traditional fairy tales, we also adore their darker, twistier alternatives, the ones you wouldn't dare tell children before bed. Reading stories that subvert what we thought we knew about classic characters and their journeys is fun and fascinating and, more often than not, a little bit scary. But it's that scariness that forces us to look at our fears and confront our problems, and it's also the familiar structure of the fairy tale that makes us feel comfortable doing so.
Whether you are interested in a dark retelling or something totally new, here are 11 creepy adult fairy tales that will make you want to sleep with the lights on.