10 Products That Helped These Black Women Get Through Their Breast Cancer Treatment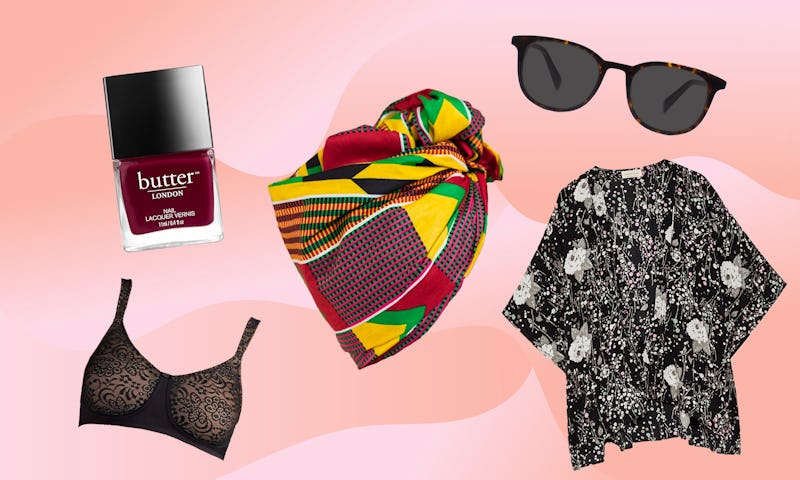 For many women going through breast cancer treatment, looking good means feeling better overall. And while some may view focusing on style during such a serious time as frivolous vanity, many women who are actually going through this journey see this as an opportunity to boost their spirits and engage in something that makes them feel like the person they were before they entered this new chapter of their lives.
A review of international studies published in 2016 showed that for breast cancer survivors, specifically younger women (under 54-years-old), body image had a major impact on aspects of cancer survivorship. The research found that mastectomies and chemotherapy treatment can affect one's confidence and femininity, contributing to low body image and a poorer quality of life. The review concluded that in order to support a healthier quality of life, more interventions would be needed to help cancer survivors address specific body image issues — and some organizations have taken on that task. Programs like the American Cancer Society's Look Good Feel Better workshop, which offers free in-person beauty classes, addresses the psychosocial needs of patients, filling an important gap in treatment by helping women to restore their identity.
For black women specifically, the connection between cancer treatment and beauty can be incredibly complex. But business coach Monique Bryan, appellate attorney Shondriette Kelley, as well as paralegal and certified life coach Natalie Wilson all relied on fashion and beauty products as a means of therapy throughout their breast cancer treatments. Here are 10 of their go-tos that helped them to look and feel their best throughout their journeys.