10 Products Dog Moms Need For Their Fur Baby's First Year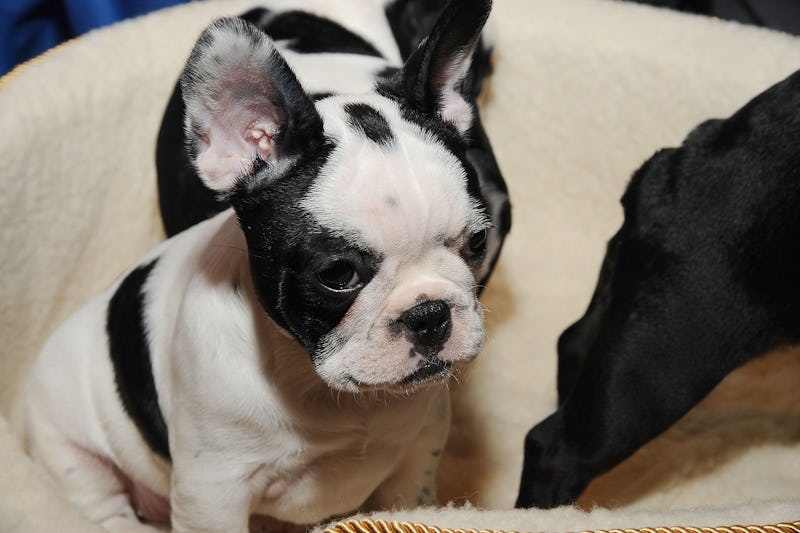 Gary Gershoff/Getty Images Entertainment/Getty Images
There's nothing quite like being a pup parent. Dogs offer unconditional love, they're always excited to see you, and they're happy to do whatever you want to do. If you're adopting your first pup, there are some products for your dog's first year that will ensure Fido feels safe and secure. Because a happy dog equals a happy human. The first thing you want to do is learn everything you can about the breed of dog you're adopting. Each breed is different, and the more you know up front, the easier it will be for both you and your pup.
Obviously, you want to feed Fido a healthy and balanced diet. There are lot of options, so make sure you do your research. My dogs have allergies, and I've found that Grandma Lucy's freeze-dried dog food keeps them super healthy and allergy free. It's also human grade, and my roommate and I joke that it's what we'll be eating come the zombie apocalypse. One of my dogs is a picky eater, but he loves this food so much that he starts singing for his supper hours before meal time.
When it comes to beds, toys, leashes and more, you don't have to drain your bank account to keep your pup happy. Fido just wants a soft place to sleep, a ball and toys to chase, a super-fly collar, and unlimited belly rubs. If you're shopping for your dog's first year, these products that all new pup parents need will help your new four-legged friend make a smooth transition into your home.