Why Winter Birthdays In The '90s Ruled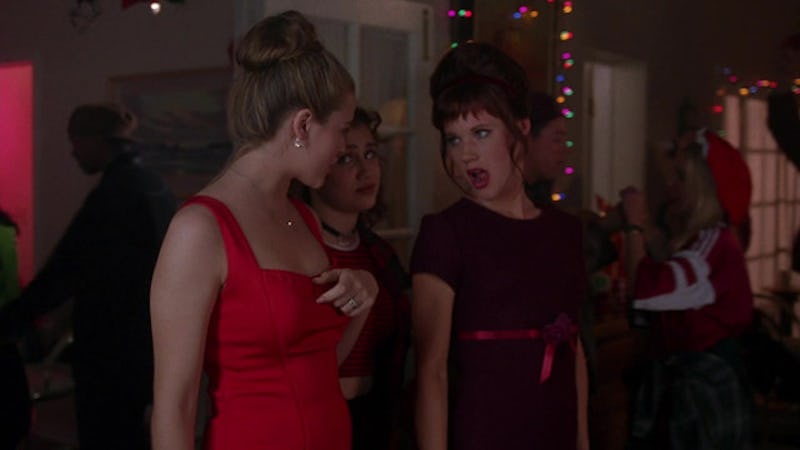 Courtesy of Paramount Pictures
As a Millennial December baby, I have done my fair share of griping over having a winter birthday in the '90s. I was jealous of those tan, freckled kids who got to celebrate turning one year older with swimming pool parties, and backyard BBQs. Luckily, at an early age, I realized you don't need to be wearing swim trunks and sunglasses to have fun — because having a winter birthday in the '90s was actually the best.
There's no denying that a winter birthday does come with some challenges. The holidays can be a busy time of year, and having a runny nose on your birthday because it falls in the midst of cold and flu season is no joke. I always hated receiving cold weather-themed gifts such as coats and boots for my birthday (though now I am incredibly grateful for them), and dreamed instead of a bike and the latest Super Soaker. My parents very patiently put up with my complaints, and always tried to make my birthday feel special.
Now, when December rolls around, all the twinkling lights on the trees and festivity in the air puts me in the birthday spirit; but it wasn't just the holiday cheer that made winter in the '90s the best season to party. Here are just a few magic reason why being born during the cold-weather, tissue-needing, blizzard warning months is awesome.