All Of The Ridiculous 'Hocus Pocus' Moments You Found Totally Rational As A Kid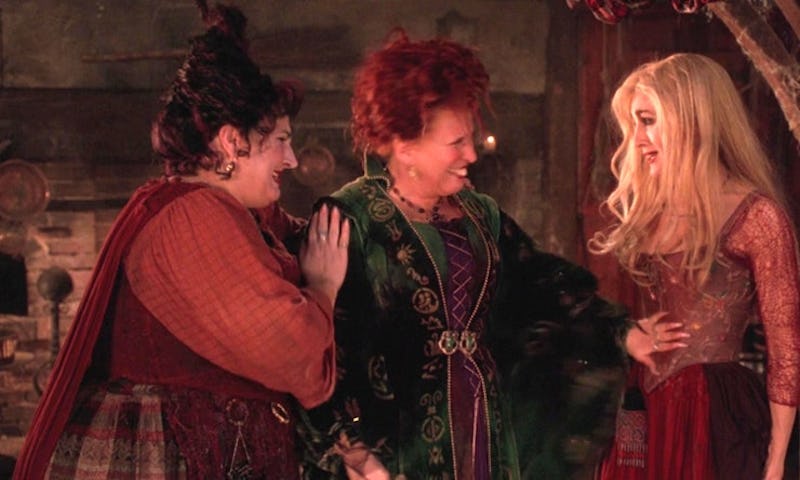 Buena Vista Pictures
The weather is getting crisper and the leaves are changing colors and falling off of the trees. So, pull those decorations and spooky movies out of the attic, because Halloween is right around the corner. Speaking of spooky movies, Hocus Pocus is a Halloween classic that will certainly get you in the spirit — if you can see past all of its silliness, that is. And in case you want a guide to all of the film's ridiculous moments that you possibly found rational as a kid, there are 10 of them listed below. You know... besides the obvious not-so-real things, like talking cats and flying brooms.
Starring Sarah Jessica Parker, Kathy Najimy, and the legendary Bette Middler, Hocus Pocus is pretty much the only Halloween movie you'd ever need to feast your eyes on. It's lively, jovial, and oozes with enough seasonal cheesiness to resurrect all of one's childhood nostalgia — making the news of a Hocus Pocus remake even more of an excitement.
Although most are considered beloved and seasonal staples, when rewatching most kid-friendly fantasy flicks as an adult, you can expect to run across some moments that just don't quite make sense. And, of course, Hocus Pocus is of no exception.