What Experts Want You To Know Before You Travel With A Partner For The First Time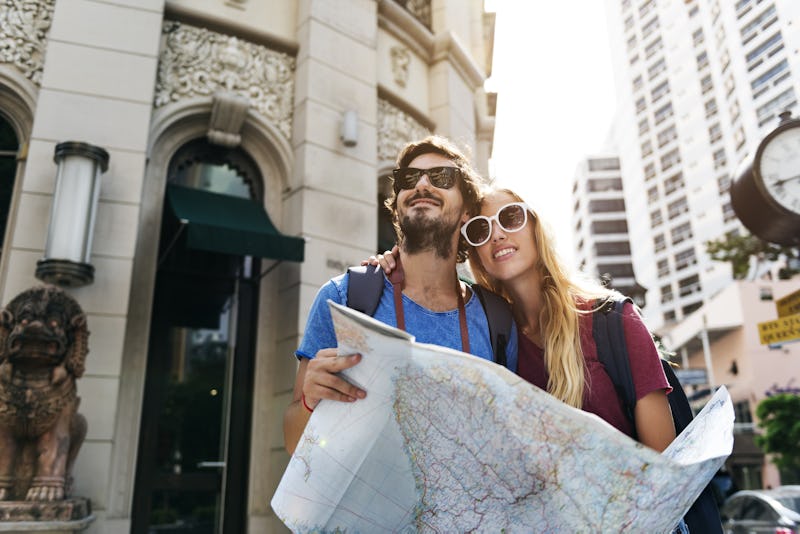 Shutterstock
Traveling with anyone new may take some getting used to, but when it's with someone you're dating, there's a different kind of pressure involved — after all, you want the trip to bring you two closer together, not further apart. From how you'll spend your time to what types of activities you'll do, there are ways to help avoid potential conflicts you may face. When it comes to traveling with your significant other for the first time, communication and some pre-planning are key.
"Even though the trip may be short-term, you'll be getting an idea of what it's like to live with your significant other longer-term," Thomas Edwards, Jr., transformational coach, tells Bustle. "And while going away with them will be fun, keep in mind that this is your first time traveling together, which means you'll see more of each other in ways you haven't seen before." He says this can include up-close and personal routines to how each of you define a vacation. "In any case, it's important to manage expectations," he says. "Communicate what you'd like from the trip and listen to each other so you two can be on the same page before the trip even starts."
Below, Edwards and other relationship and travel experts chime in on how you can make your first trip with your partner a success.