11 Books To Read After You Watch The New Film About Ruth Bader Ginsburg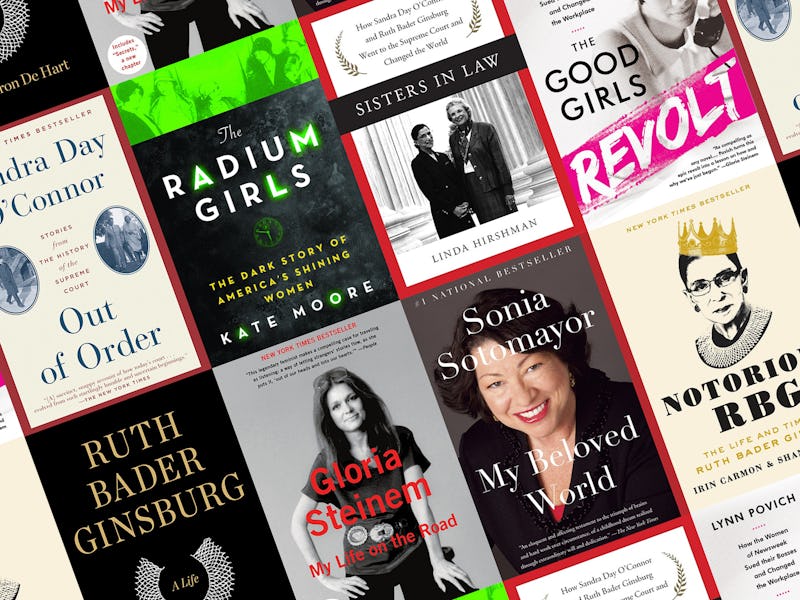 Supreme Court Justice Ruth Bader Ginsberg is an undeniable American Icon, and the upcoming biopic On The Basis of Sex is really only one facet of her remarkable story. A Supreme Court Justice since 1993, Ginsberg is the second female justice of only four to ever be confirmed to the court, and her forceful dissents have become both legal and pop culture landmarks. But before she became a justice, she was a law student at Harvard (one of only a few women in her class) and would soon become of the biggest legal advocates for the advancement of gender equality and women's rights.
It's the latter that On The Basis of Sex, starring Felicity Jones as RBG, really hones in on, but if you want to get a even more broad look at Ginsberg's life and work — or you really want to dive into more of those early landmark women's rights cases — I've got a few books that will do just that. Her status as an unlikely fashion icon, to her supportive relationship with late husband Marty Ginsberg, to her place in history as a feminist trailblazer: it's all in the books below. Pick up a few after you catch the film, and keep those badass vibes going.