11 Character Traits That Can Be Signs Of A Personality Disorder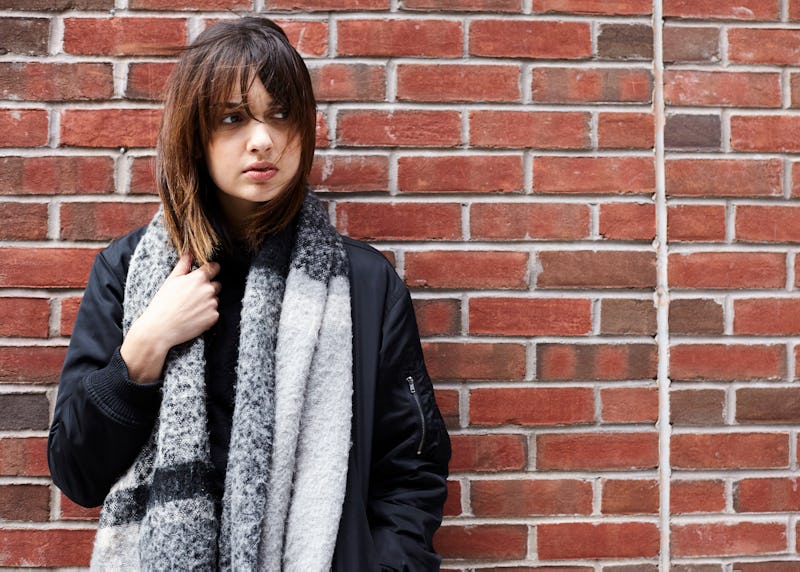 Hannah Burton/Bustle
Pretty much everyone wants attention at one point or another. Many people like getting texts from friends, and appreciate being invited to parties. It's all about feeling included which, for many people, is a basic need. But sometimes, emotions like these can get out of hand and become grippingly intense, often to the point they lead to problems and distress. And when that happens, it could be a sign of a personality disorder.
There are three different "clusters" or types of personality disorders, and ten disorders in total. Within these clusters fall traits that might be labeled as eccentric, erratic, anxious, and fearful. Since we all have these feelings and traits, it's important to remember that they're only a problem if they're intense and long-lasting. "Personality [traits] have to be pretty extreme to be a 'sign of' a personality disorder," clinical psychologist Dr. Josh Klapow, host of The Web Radio Show, tells Bustle.
That's why, it'll be up to a therapist to decide whether or not you or someone you know has a personality disorder. They're tough to diagnose, and sometimes even tougher to treat. But it can be done. "Some of the common treatments for personality disorders include Dialectical Behavior Therapy (DBT), social skills training, and general learning about empathy and perspective taking," relationship therapist Irina Baechle, LCSW, tells Bustle. With help, it's certainly possible to feel better. Here are a few character traits that, in the extreme, may be a sign of a personality disorder, according to experts.