11 Surprising Things Your Body May Do If Your Hormones Are Imbalanced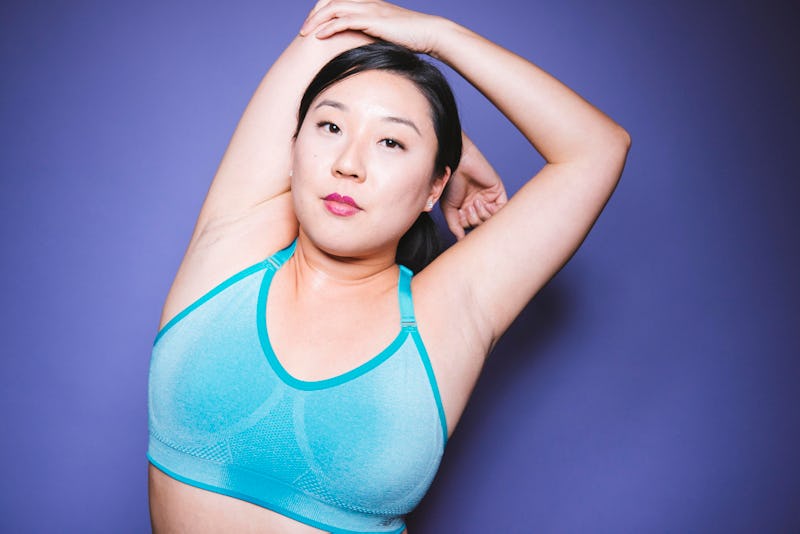 BDG Media, Inc.
The body is a mysterious thing, and not every odd feeling needs to be explained, or worried about. But if you've noticed new, weird, and ongoing symptoms, or feel as if something isn't quite right, there's a chance you've got a hormonal imbalance going on.
"Think of your hormones like chemical messengers of your body," Dr. Will Cole, IFMCP, DC tells Bustle. "Each hormone sends specific instructions to every organ, making hormones responsible for just about everything your body does — how it works, how it feels, and how healthy it is."
There are quite a few factors that can throw your hormones out of whack. But whatever the cause may be, symptoms can include unexplained anxiety, depression, fatigue, and changes in appetite. But there are "weirder" symptoms that can occur, too, that you might not first associate with your hormones.
"Hormones influence your mood, energy level [...] temperature, digestion, and many other aspects of your health," Dr. Cole says. "And yet, we don't often think about, let alone appreciate, our hormones until they stop working the way we want them to. And when that happens, because of their wide influence, we definitely notice." The best thing to do, if you experience any of the symptoms below, is to let your doctor know.