11 Things You Had No Idea Your Partner Wants You To Say More Often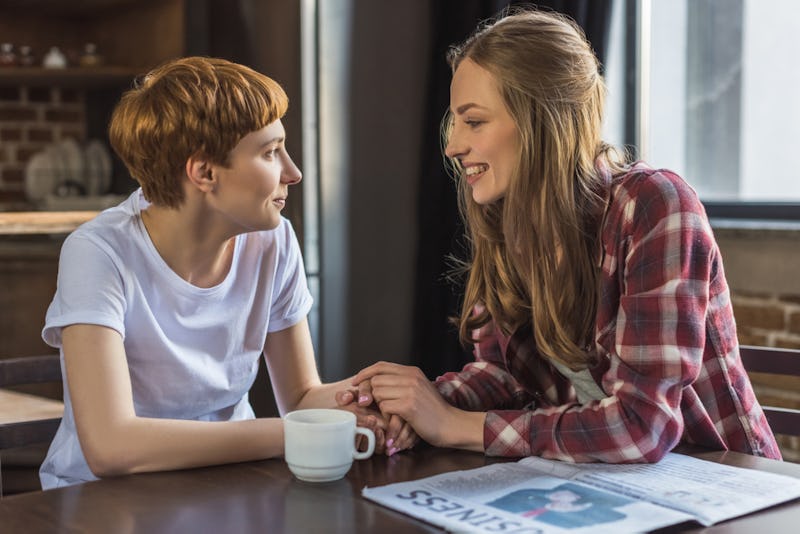 LightField Studios/Shutterstock
If you've been with your partner for a while, there's a good chance you aren't saying things out loud that they really need to hear. It's easy to assume, for example, that your partner knows what you're thinking or how you're feeling. And yet it's so important to remember that, however close you are, you still need to keep each other in the loop.
This might include saying how much you love them, what you appreciate about them, or even talking about things that make you upset. Regardless of whether it's good or bad, your partner will benefit from hearing exactly what's on your mind.
"We don't say these things as often as we should," therapist Jordan Madison, LGMFT, tells Bustle. "After being in a relationship for a while, some [partners] start to assume they don't have to say things like this anymore because it is already known. Other times, partners may take [each other] for granted, forgetting [that] a compliment or display of affection can go a long way [in making] them feel good about the relationship."
But if you want to maintain a close connection, and ensure your partner knows exactly what's up, openness and honesty should always be a top priority. With that in mind, here are a few things your partner may be itching to hear, according to experts.