11 Things Your Partner May Not Discuss With You If They're Getting Emotional Support Elsewhere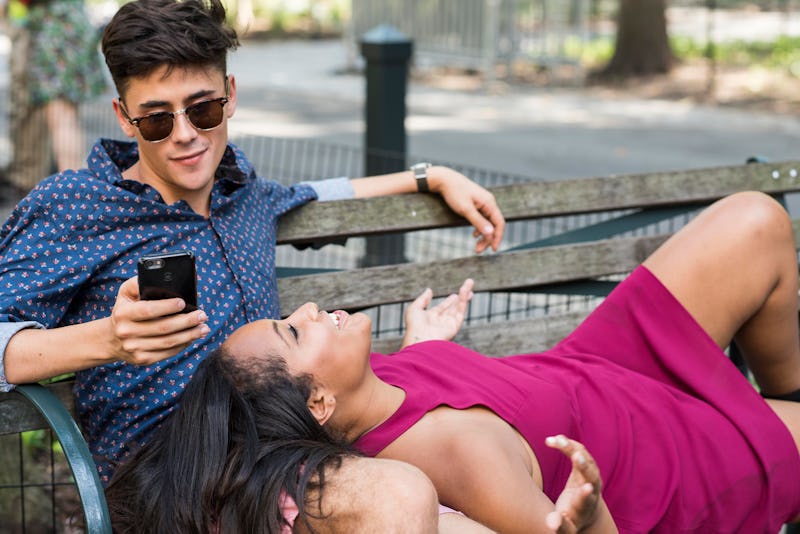 BDG Media, Inc.
While you can't expect your partner to turn to you exclusively for each and every one of their emotional needs, if they seem to be shutting down — or are refusing to talk about certain things — it may be a sign they're relying on someone else in an unhealthy way. And that definitely has the potential to damage your relationship.
"The boundaries between friendship and emotional cheating aren't always clearly defined," Jonathan Bennett, relationship and dating expert at Double Trust Dating, tells Bustle. "However, if your partner is deeply connecting with another person emotionally, even for friendship, while simultaneously disconnecting from you, it's a sign of emotional cheating." And that's not OK.
Not only is it unfair to you and your relationship, but it may also be a symptom of a greater problem. So the sooner you can bring it out into the open, the better. "The best course of action is to have an honest conversation with your partner," Bennett says. "It also helps to look inside yourself to see if you have made yourself emotionally unavailable. If you both still love each other, efforts to be transparent and more emotionally available on both sides can help the relationship survive."
Once you know what's wrong, you may decide to establish healthier boundaries, learn better ways of communicating, or work on building more trust. With that in mind, here are a few things experts say your partner might not want to talk about, or topics they may try to avoid, if they're fulfilling their emotional needs elsewhere.