12 Amazon Echo Tricks You Didn't Know You Needed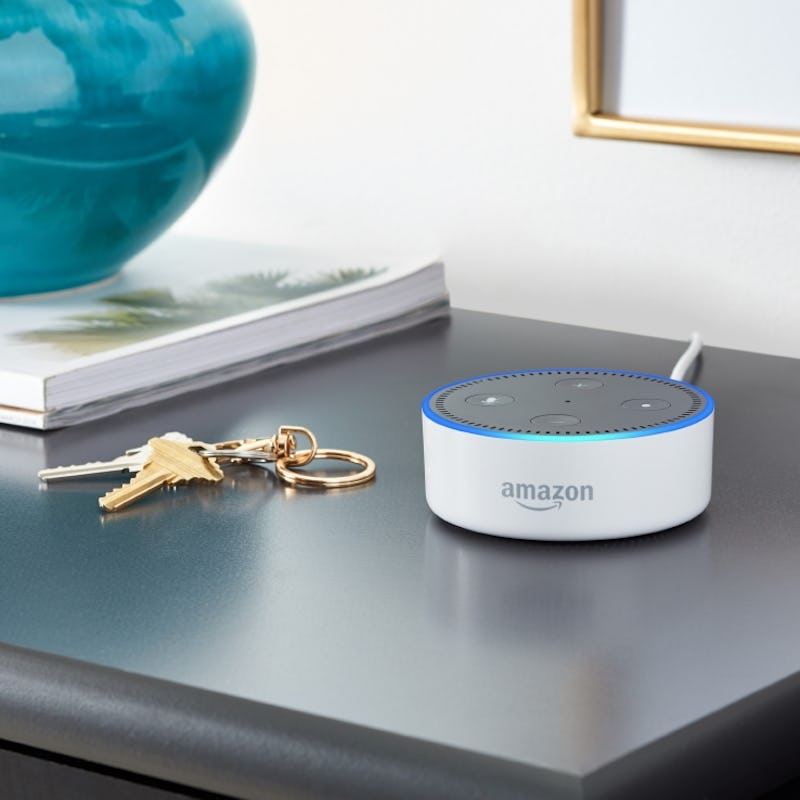 Amazon
My husband and I were gifted an Amazon Echo Dot for Christmas last year. Admittedly it's not a thing either of us had every thought we'd need; however, the number of Amazon Echo tricks and hacks I've discovered playing around with the thing since it arrived has definitely changed my tune. To be fair, I was similarly unenthusiastic about the idea of the iPod when it was first released back in 2001; my immediate thought upon witnessing one for the very first time was, "Why on Earth would I ever need that?", and, well… famous last words and all. I have a feeling my relationship with our Dot is going to follow the same sort of trajectory.
Amazon Echo Dot, $50, Amazon
Even though I've warmed up to it in the months since we set up the Dot, I'll be honest: I don't think it's going to revolutionize our home or our lives. The world is still at a point where voice-activated digital assistants like Alexa, Siri, Cortana, and so on are novelties; they're not built into the fabric of our lives yet.
But that's not to say that they won't ever be. I mean, heck, when I was a kid (yes, I'm old, and yes, back in my day, we had to walk to school uphill! Both ways! In the snow!), we had no idea the internet would become absolutely essential to our everyday lives — and look where we are now. Although there can certainly be a dark side to it, technology is fascinating — and the way it evolves is even more so.
In any event, here are 12 useful Amazon Echo tricks and hacks. Go ahead and give 'em a shot — thy might end up making all the difference for you.