The Internet Had Feelings About Joy Villa's Dress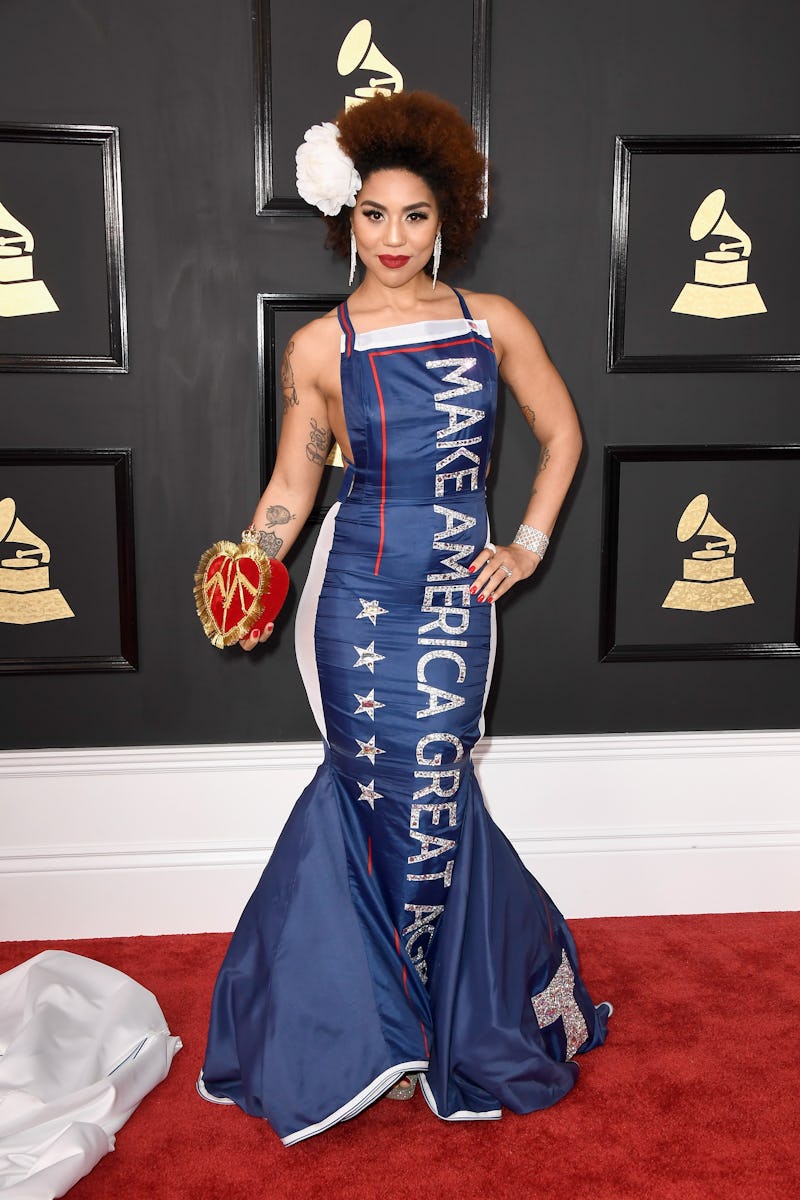 Frazer Harrison/Getty Images Entertainment/Getty Images
The Grammy Awards always manage to serve up some excitement (and a little bit of controversy), and we got a whole bunch of that Sunday night before we even left the red carpet. Singer Joy Villa's pro-Donald Trump dress sent social media feeds all over the world into a flurry of anger, laughter, and, most of all, overt confusion. Concerning the confusion, a lot of it was about "Who the hell is Joy Villa?", but very occasionally it sauntered into other realms like "What does she think she's doing?" and "Who is financing this decision?" Bustle has reached out to the singer for comment on her dress, but has yet to receive a response. Luckily, this social media outrage has manifested into quite a few hilarious Joy Villa memes and tweets that you need to see.
I mean, those tweets are here and there, when you can find them. Perhaps the most confusing thing about this experience is that her EP sales have allegedly skyrocketed, no doubt from conservatives lauding her an American hero. If Joy Villa intended this as a publicity stunt — insert side eye here — then it certainly may have worked in her favor. Regardless, I'm more about capitalizing on the jokes of this moment before we forget it even happened entirely.
And so, for those of you who are still scratching your head over this pop culture moment and the quasi-celebrity(...?) that started it all, scroll down for some memes that properly sum up your reactions to the infamous Trump dress.