12 People Share The Weirdest Things They've Thought About During Sex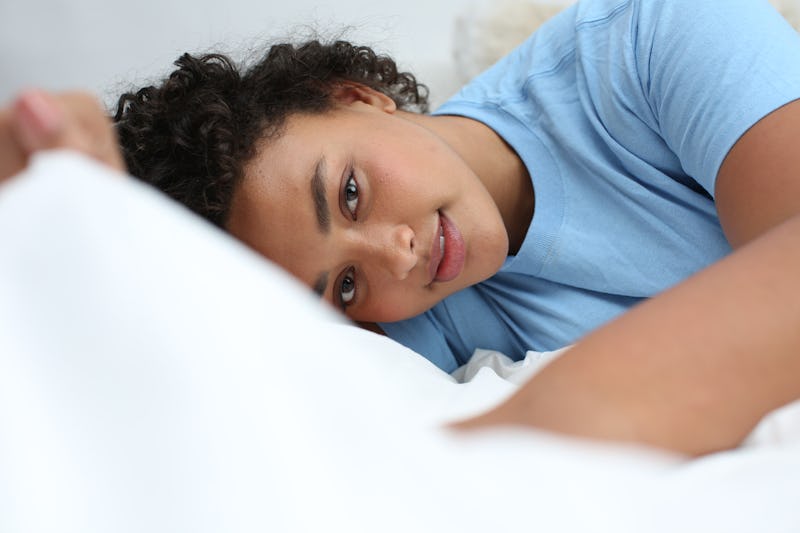 Ashley Batz for Bustle
Why does it always seem like you're daydreaming about sex when you're supposed to be doing something else, but then when you finally get to have sex, other thoughts suddenly crowd your mind? If you've had weird, random thoughts during sex, you're not alone. The truth is, we can't always control our thoughts as much as we'd like, and that's OK.
It's common for your mind to wander during sex, Astroglide's resident sexologist Dr. Jess O'Reilly, tells Bustle. "Whether the thought of your grandmother or your upcoming tax return pops into your head, there is no need to worry," she says. "Sex isn't always overwhelming, and it can be pleasurable and fulfilling even if intrusive thoughts make their way into your mind."
However, there are ways to gain greater control over your thoughts if you wish. "If you find your mind is wandering, try focusing on your breath for a few inhales and exhales; pay attention to the way the air feels moving in through your nose and out through your mouth," Dr. Jess says. "Alternatively, close your eyes to use sensory deprivation as a way to tune into the physical experience of touch; feel your lover's skin against yours, taking note of the texture, temperature, pressure, rhythm of movement, and shape. Don't try to banish thoughts. Instead, refocus on the present moment."
In case you were scared you were the only one, here are some of the weirdest things people have thought about during sex.