12 'Real Housewives' Stars Who Should Never, Ever Leave The Franchise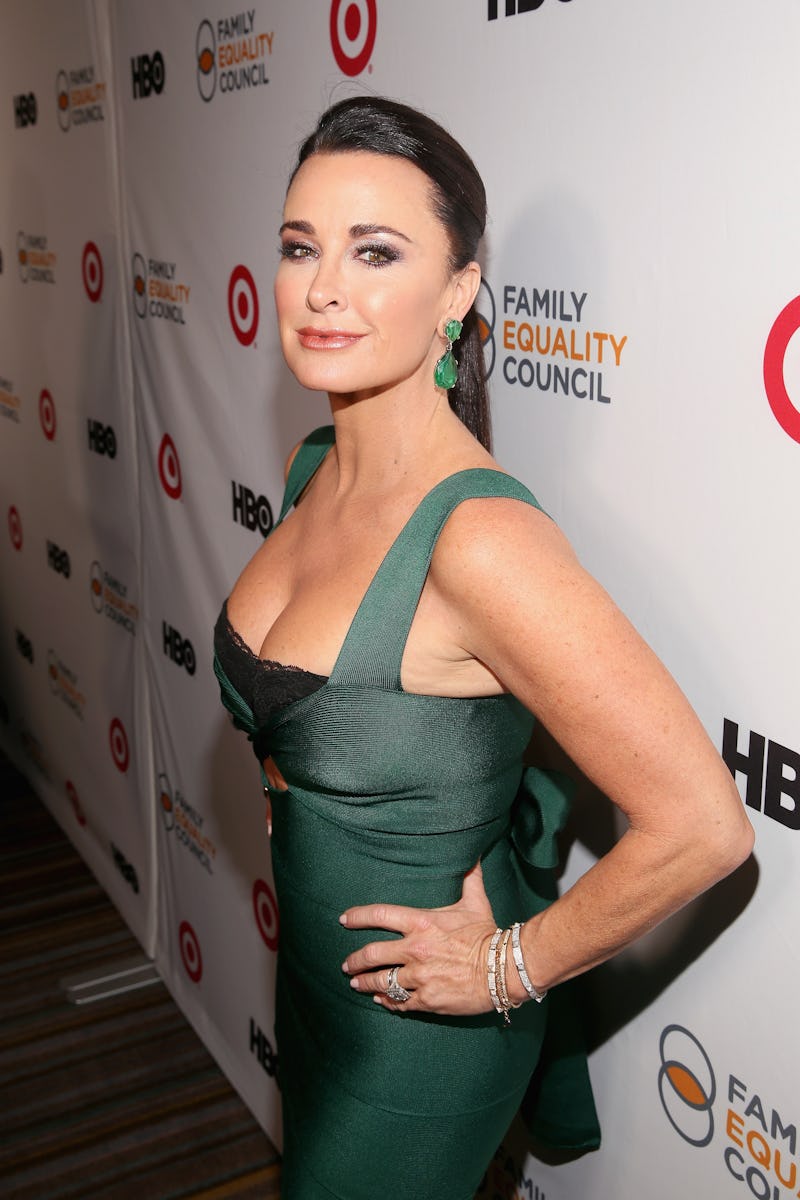 Jesse Grant/Getty Images Entertainment/Getty Images
With a lot of shows in the Real Housewives franchise, it seems like the casts are always changing, but some Real Housewives should never leave their shows because they're so essential to their series. Frequently we'll see ladies debut on a new season, only to be gone by the next one or demoted to a "friend of" role. Here's looking at you, Peggy Tanous (Orange County), Jules Wainstein (New York), Claudia Jordan (Atlanta), and many, many more.
Sure, it can be fun speculating about who's going to be coming back for the newest season and who may or may not have been fired by producers. However, I much prefer watching Housewives who I've grown to know and love over the years going to dinner parties and exotic vacations together, as opposed to new cast members who I barely know. It's always such a disappointment when a Housewife you like departs their show. Personally, I didn't know how I was going to be able to watch The Real Housewives of Atlanta after NeNe Leakes left. Thankfully, she came back for Season 10.
Beyond NeNe, there are definitely members of each of location who are essential to their respective shows. Here are my picks for the Housewives who should never, ever leave Real Housewives.
1. Ramona Singer
Ramona has been bringing the drama to The Real Housewives of New York City since the show premiered in 2008, and I couldn't even imagine the show going on without her.
2. Bethenny Frankel
Yes, I know, Bethenny hasn't exactly been on RHONY every season since it began like Ramona. She left after Season 3, but returned in Season 7, and I'm hoping she never leaves again.
3. Kandi Burruss
It honestly feels like Kandi was one of the original members of RHOA, but believe it or not she actually joined during the second season. Even so, the show wouldn't be the same if she left. Especially now that she had a new baby in 2016 who fans can watch grow up in front of the cameras.
4. Cynthia Bailey
I wasn't really a huge fan of Cynthia when she first joined RHOA, but she's totally grown on me over the years. Lately she's been bringing a really good energy to the group.
5. Kenya Moore
I wasn't terribly into some of Kenya's past storylines, I'll admit, but in general, she really is great on RHOA. She's never afraid to speak her mind, especially during the reunion specials.
6. Kyle Richards
Kyle, and her husband Mauricio, are staples of The Real Housewives of Beverly Hills. Like, could you imagine a season of the show that didn't include Kyle's famous white party?
7. Erika Jayne
The only way I would be OK with Erika leaving RHOBH is if it was because got a show of her own. Even so, she'd be missed.
8. Vicki Gunvalson
Vicki is an O.G. She's been on The Real Housewives of Orange County for so many seasons, and the show definitely couldn't go on if she ever left, in my opinion.
9. Heather Dubrow
Obviously Heather hasn't been a part of RHOC for as long as Vicki, but she totally brought new life to the show when she joined. Plus, her husband, Terry Dubrow, co-stars in the popular plastic surgery show Botched, which also airs on Bravo. So neither of them will probably leave the network any time soon.
10. Gizelle Bryant
Gizelle totally makes The Real Housewives of Potomac worth watching. She's bold and a little aggressive at times, which is definitely what fans love to see.
11. Karen Huger
The grand dame! Karen is all sorts of classy and fabulous, but she isn't afraid to roll her sleeves up and get in on the drama.
12. Teresa Giudice
Honestly, I'd totally flip a table if Bravo ever decided to air a season of The Real Housewives of New Jersey without Teresa.
Here's hoping the executives over at Bravo listen to fans and keep our favorite housewives on the air for many years to come.