The 13 Best Dog Breeds For People Who Live Alone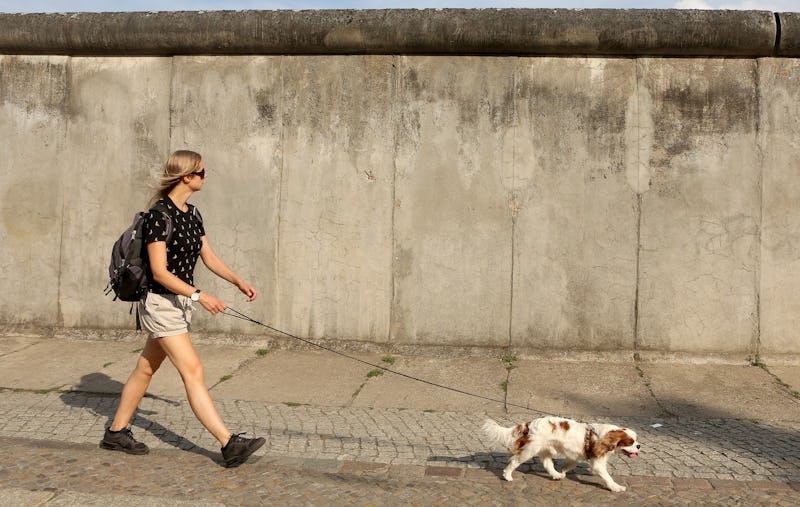 Adam Berry/Getty Images News/Getty Images
There may not be one dog breed that's best for singles, since everyone has a different lifestyle and different needs. But if you aren't in a relationship, or happen to be living alone, there are a few things you may want to consider before adopting a dog, including how much time you spend away from home, how much exercise the dog will need, and what you're looking for in a companion.
"Owning a dog can be one of the most rewarding and fun experiences of your life," Nicole Ellis, pet expert and certified dog trainer with Rover, tells Bustle. "Everyone should get the opportunity, but it's important to remember that it also comes with responsibility." And for single people, she says, that might mean you won't have a lot of extra help caring for your dog.
As with anyone, you'll want to really think about your life, especially if you work a lot, and how a dog will fit into it. But when you're single, you also get to think about everything a dog will add to it, and all your specific dreams.
Are you looking for a dog to join in on adventures? To stroll with you around town? Or to snuggle up on the couch? Whatever the case may be, there's likely a breed who shines in that area. Read on for a few breeds that can be a great fit, according to experts, as well as other factors to keep in mind.