These Lyrics From Ariana Grande's "Sweetener" Are Guaranteed To Give You A Confidence Boost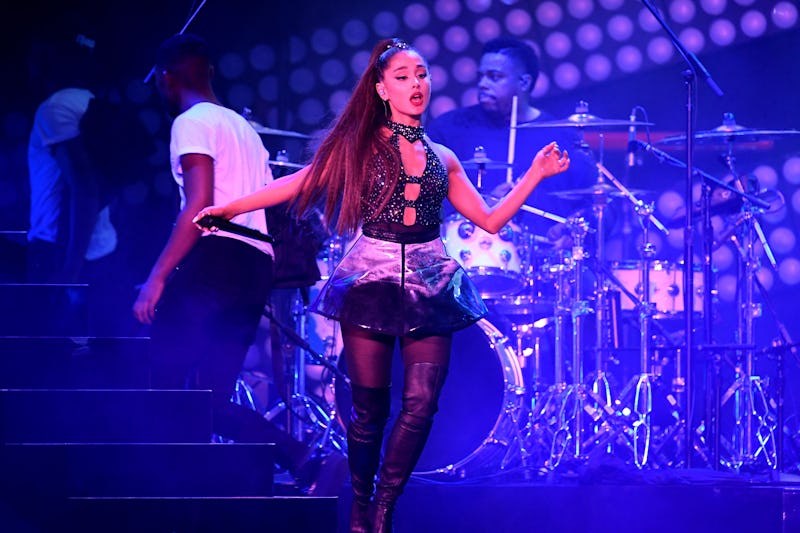 Kevin Winter/Getty Images Entertainment/Getty Images
After much anticipation and excitement, Ariana Grande's Sweetener album is officially here for everyone to enjoy. Her new music dropped on Friday, Aug. 17, and fans couldn't be more thrilled about the 15 tracks they finally get to listen to. There's definitely a lot to take in with the songs, but one thing fans should pay attention to are the feminist lyrics on Sweetener. No surprise whatsoever, Grande inspires women of all ages through her new musical creations.
Yes, the 25-year-old sings about relationships, love, and dating, and through it all, there are moments of feminism spread throughout. Whether she's preaching about her own success, empowering others to fight their way to the top, or encouraging women to embrace their sexuality, Grande's Sweetener has many girl power moments.
This particular album is truly special to Grande. As Fader's summer 2018 cover star, she revealed, "I've never been this vulnerable to myself. I feel like I graduated almost. I feel like for a long time the songs were great, but they weren't songs that made me feel something the way these songs do."
Since she stepped into the limelight, the former Nickelodeon star has been teaching her female fans to stand up for themselves, go after their passions, and to never let anyone get in their way. Well, she continues to do just that with the following lyrics from her newest album. There's no doubt she should be proud of Sweetener.