13 Last-Minute Hacks For Saving Money Before The Holidays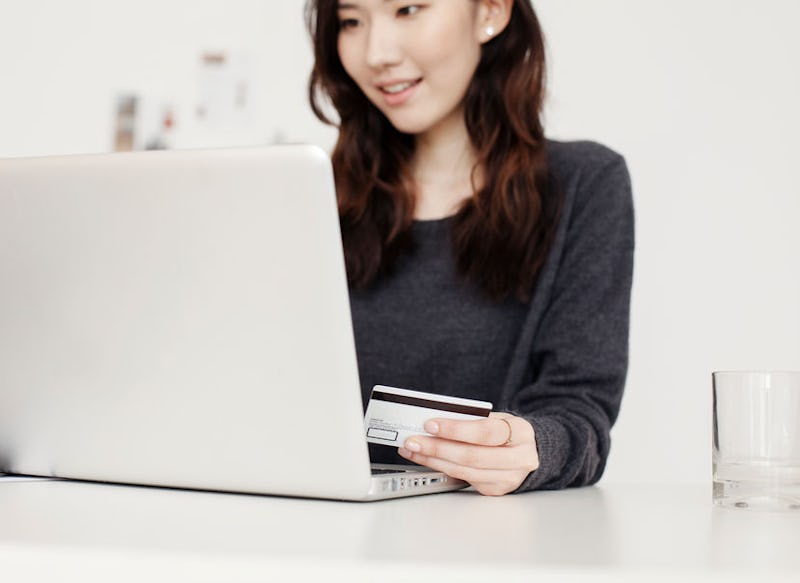 W2 Photography/Stocksy
With the holidays coming up, you may be looking for last-minute ways to save money, whether you want to spend it on gifts, traveling home, traveling someplace, you name it. After all, now's the time of year that you probably overspend more than you usually would, so it makes sense to save money before the holidays.
A recent Bank of America survey of customers' spending behavior figured looked at data from more than 50 million active credit and debit cards and found that consumers who made a retail purchase last holiday season spent $1,143 on average. Millennials averaged $1,058 whereas Gen Xers averaged $1,307. Baby boomers spent in between those amounts, $1,125, but Gen Z spent less than everybody, averaging $512. The survey also found that consumers spent more at electronics and clothing stores, $306 apiece, versus department stores, where they averaged $196.
So, if you still have more gifts to buy or travel to book, what do you do? "Most people would benefit from boosting their budget by making some extra cash this holiday season instead of taking on credit card debt to cover holiday-related expenses," Andrea Woroch, consumer savings expert, writer, and TV personality, tells Bustle. She says this doesn't necessarily mean that you have to give up nights and weekends to a part-time retail or restaurant job. "There are plenty of hassle-free ways to make money, and it's never too late to get started," she says. "Remember, every little bit counts!"
Below, money experts share some last-minute ways to save money before the holidays.