'Spice World' Is 21 Today & These 13 Lessons Are Just Some Of The Reasons I Still Stan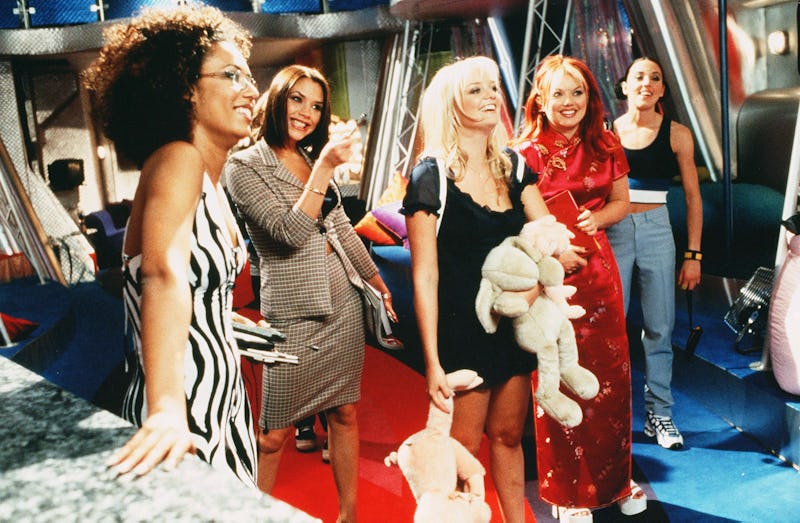 Alex Bailey/Polygram/Kobal/Shutterstock
21 years go on this day, December 26, the greatest film in history, Spice World, premiered in cinemas across the globe. To the joy of super fans, and to the distain of critics — a cinematic star was born. A film which is enjoyable at any age, for any person, applies to any mood — is a pretty damn rare thing. Also, a lot of people might not agree with this film fitting that profile, but boo hiss haters, you're wrong and I'm about to tell you that, on the occasion of its 21st birthday, Spice World taught us so many lessons.
Who would have thought that a film with zero storyline would have been so great? Duh, everyone. Now, I was nine when it came out so my attention span wasn't great. Meaning a film that constantly jumps from scene to scene without any explanation, combined with a lot of celebrity cameos, great costumes, and music, was perfect. Now even being a bit older, my attention span is probably the worst it has ever been. Yep, social media, smart phones, internet, and all the illuminati stuff, every bit of it makes paying attention hard AF. Enter stage left Spice World, which provides constant entertainment from start to finish.
So let's look at what it has taught us. Now play this.