These Miley Cyrus 'Younger Now' Lyrics Are Totally About Her Relationship With Liam Hemsworth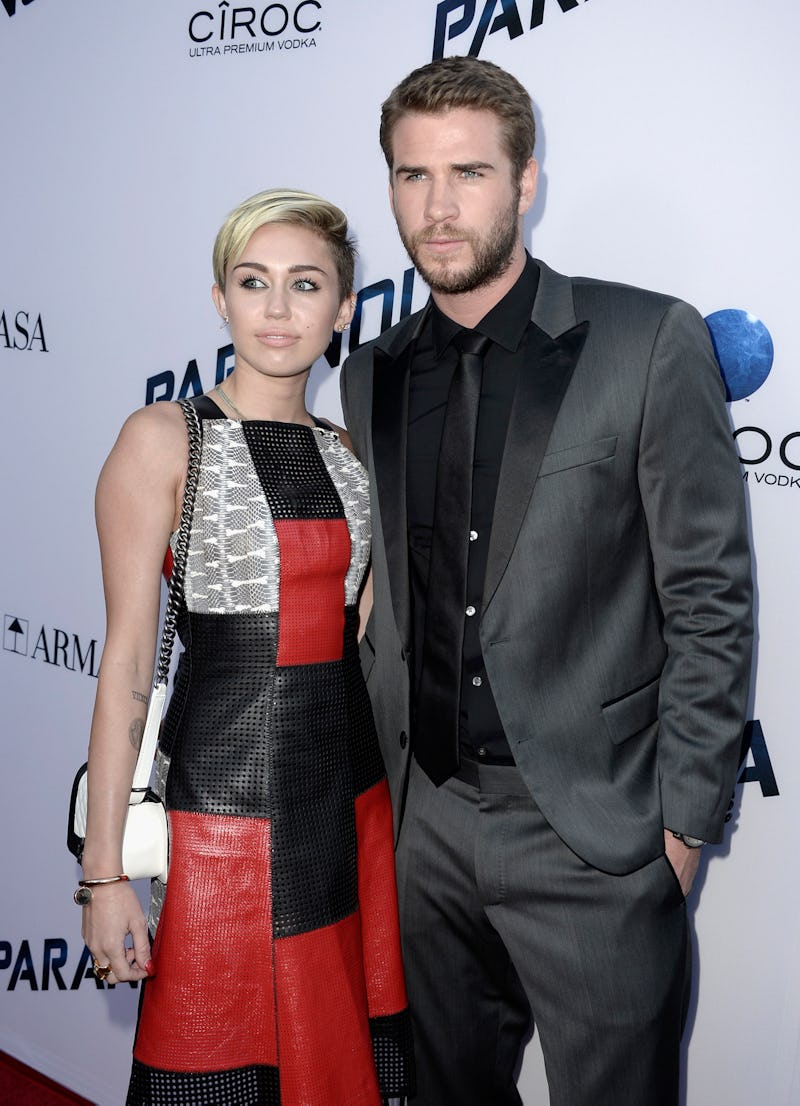 Kevin Winter/Getty Images Entertainment/Getty Images
The name was the first clue. After all, the passing of time applies to even dewy-faced pop stars, so if Miley Cyrus' album Younger Now is given that title, considering its chanteuse is now a full two years older than when she released Miley Cyrus & Her Dead Petz, maybe it's a metaphor. You know, about true love and stuff, because there are an awful lot of Younger Now album lyrics about Liam Hemsworth.
And why wouldn't she want to celebrate? If you've followed the twists and turns of the high-profile couple over the years, you'll know that they only reunited relatively recently after a long break up. According to Cosmopolitan, Hemsworth and Cyrus broke up in September 2013, after breaking off their engagement, while an unnamed source confirmed to People that Hemsworth and Cyrus had got back together in January 2016.
The singer herself told Ellen DeGeneres that she was officially engaged to The Hunger Games star in October of the same year. So, it's no surprise that her fiancé has been on the "Wrecking Ball" singer's mind while penning her latest songs. You know what they say; write what you know. Well, she definitely has, and it's going to give you goosebumps.