13 Signs *You* Are The Toxic One In A Friendship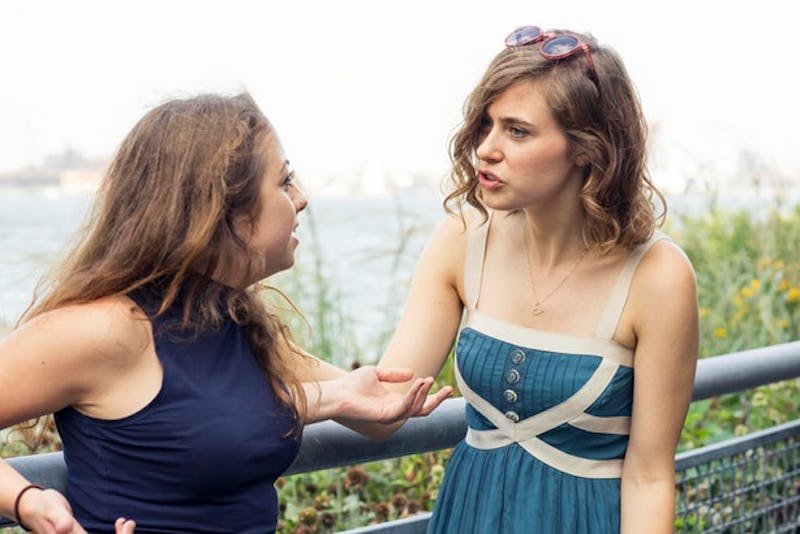 BDG Media, Inc.
Some friends are better for you than others — you can tell them anything, you can be yourself around them, and they're there for you unconditionally. However, other friends may not be as good an influence and may do more harm than good. In other words, they're toxic — perhaps gossipy, negative, and/or don't have your best interests at heart. But what happens when you're the toxic friend? Only, you don't realize it.
"Firstly, I think it's important to define what 'toxic' means in this context," Joshua Waters, LMFT, tells Bustle. "While we are all reliant or dependent upon our friends for support at times, there are a few ways to tell if you're the toxic one in the friendship."
For instance, Waters says you may notice that friends are not as quick to communicate or spend time with you as they had in the past. Or, maybe you become aware that you are heavily relying on people for what they can do for you, but they don't seem to be utilizing the relationship in the same way. Or perhaps people have been telling you your whole life that you're a toxic person, just maybe in harsher/different words, such as selfish, conceited, self-centered, or even phrases like "You only reach out to me when you need something," or "You only talk about yourself; I don't like being around that."
"Whatever the case may be, it is vital that you explore your relationship to your relationships," Waters says. "Friends should be there for each other because we want to be, but if you realize that you need your friends to listen, validate, or support you versus wanting to share your experiences, then maybe it's time to re-evaluate and work on giving off a less 'toxic' vibe."
As Waters says, there are some pretty clear indicators that you may be the toxic one versus your friend. Below, experts weigh in to help you determine if this is the case.