11 Qualities That Make A Good Friend, According To Experts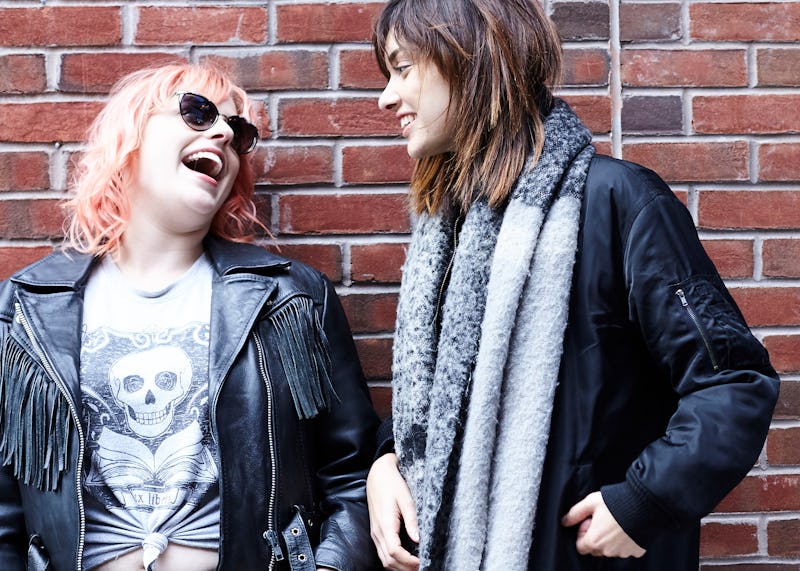 Hannah Burton/Bustle
When it comes to friendships, you may be closer to some people than others, which is perfectly fine. While some friends may be more in the "casual acquaintance" category, others may be within your inner circle. Of course, there are several traits of good friends, and your closest ones probably have many of them.
"Friendships can definitely be found on a continuum with acquaintances on one side and your best friends on the other, with all different types of friendships in between," Heidi McBain, Licensed Marriage and Family Therapist and author of Life Transitions: Personal Stories of Hope Through Life's Most Difficult Challenges and Changes, tells Bustle. So, this begs the question: How does someone make the cut, so to speak, and become one of your closest friends?
"There are many different ways, but a big one is that you feel completely comfortable with the other person," McBain says. "You can truly be who you are without fear of judgment on their part. Plus, if this friendship truly benefits both of you — which the deepest friendships do — then your closest friends are able to be exactly who they are with you, as well."
As McBain says, there are many qualities that set close friends apart from the rest. Below, experts weigh in on traits that make a good friend, so you can see how you — and your friends — measure up.