13 Spooky Podcasts About History That Will Freak You Out From Episode One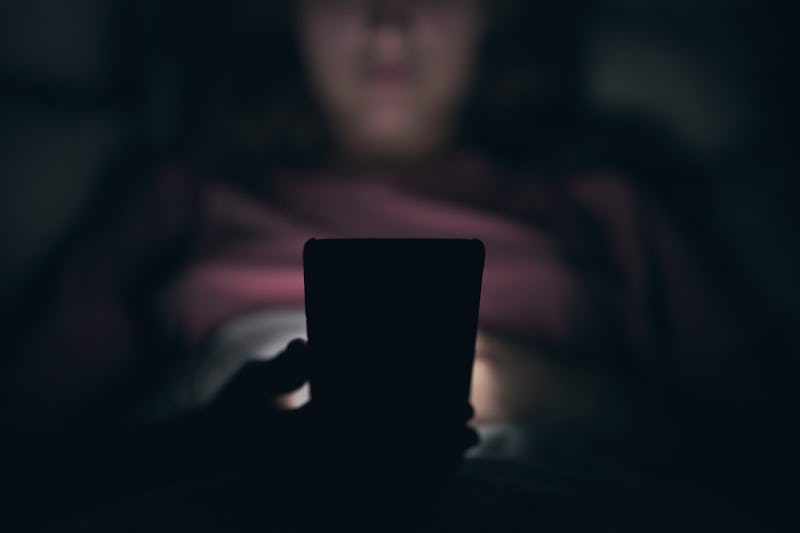 Fotolia
You know the saying, "the truth is stranger than fiction?" A lot of the time, that really is the case — and these spooky podcasts about history prove it. There are plenty of events in our own pasts, in our own world, that seem to defy explanation; from possible "haunted" history to strange disappearances and from terrible crimes to science we still don't fully understand even now, we only need to look as far as ourselves to be amazed and astonished. And, thanks to the quickly-growing world of podcasts, there are innumerable ways to learn about these odd, unsettling, real-life events.
One of the most interesting things about the podcast explosion has been watching the formats evolve over the years. Audio-based storytelling and information transference obviously isn't new; ultimately, the podcast is simply radio, while listening to the radio is, in essence, not dissimilar to crowding around the town crier or village storyteller — just at a further range. But with the accessibility granted by podcasting, more people have been able to play with both form and content more easily than ever before, and through rapid trial and error, a huge number of styles have emerged.
When it comes to podcasts about the weird, the creepy, the spooky, and the kooky, they often fall into three distinct schools: Lore-style storytelling podcasts that merge history with folklore and the supernatural; Serial-style journalistic podcasts that investigate and analyze historical events like a good news report or academic work would; and My Favorite Murder-style conversational podcasts, where two or more hosts with larger-than-live personalities have spirited discussions about both broad topics and specific events. As such, most of the podcasts on this list — lucky number 13 — can be described as one of these three styles.
Accordingly, some of these selections may float your proverbial boat more than others. If, for example, conversational podcasts aren't really your jam, a couple of the options here might not do it for you; if you love storytelling podcasts, though, those options are just waiting for you to queue them up.
So go ahead. Grab your headphones. Turn off the lights. And get ready to a deep dive into our own darkest tales.