13 Subtle Thoughts That Could Be Signs Of High-Functioning Anxiety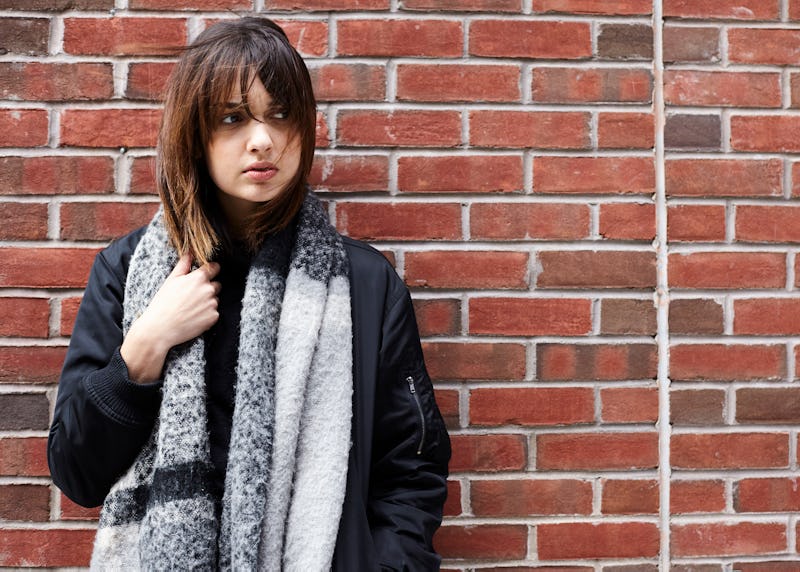 Hannah Burton/Bustle
While it's fine to experience the occasional bout of nervousness, if you have ongoing thoughts, doubts, insecurities, and fears that shape the mood of your day — and drive you to act a certain way — there's a chance you have high-functioning anxiety. And yet, because these thoughts aren't utterly debilitating, it can be so easy to overlook.
That tends to be one of the main differences between clinical anxiety, and high-functioning anxiety. "With clinical anxiety, the mind puts up obstacles and barriers to the task due to fear, and the task seems impossible," licensed adult psychiatrist Brian J. Cassmassi, MD, tells Bustle. "With high-functioning anxiety, the task still seems daunting, but the mind already admits that the end goal can be reached, even if there's a lot to go through first."
In this way, high-functioning anxiety can even serve as a motivator, as many people use their nervous energy to propel them through the day. But the thing to keep in mind is that it's still anxiety, and may need to be treated.
"Even if you're excelling at life, you're still suffering, and it's possible to excel at the same level without being worried all the time," clinical psychologist Aimee Daramus, PsyD, tells Bustle. "A good therapist can help you identify how to keep your edge and nurture your relationships without so much anxiety." With that in mind, here are a few thoughts that may be a sign you have high-functioning anxiety, according to experts.