13 Valentine's Day Ideas If You Hate The Holiday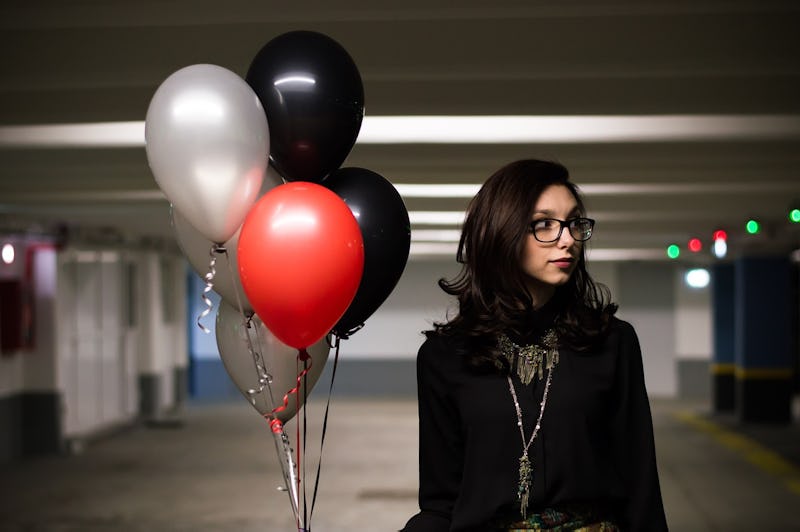 If you hate Valentine's Day like other people out there, don't worry, there are still plenty of ways to celebrate the holiday — by not celebrating it, of course. There are plenty of non-red-candy-heart centric ways to have fun on February 14. Plus, there are many Valentine's Day party ideas if you hate Valentine's Day, whether you're single AF and think it's just an excuse companies use to make money off of pink and red... everything, in a relationship and your partner doesn't like it either, or you're fresh out of a breakup and the last thing you want is those heart-shaped reminders of love everywhere you go.
"Remember that Valentine's Day is JUST a day," Kali Rogers, CEO and Founder of Blush Online Life Coaching, tells Bustle. "It does not define your relationship. You can make Valentine's Day whatever you want it to be. You can always counteract the pressure of Valentine's Day by trying to do something very non-romantic together. Think of going to a sports game, going to Top Golf or bowling, or even going to the gym together."
That said, I know not everyone is part of a couple when February 14 hits. But Rogers' advice can apply to friendships, too, as well as your relationship with yourself (cheesy but true!). Whether you are in a romantic relationship or not, here are 13 Valentine's Day party ideas if you hate Valentine's Day. If you think you're the only one, you're not; believe me, I've been there.