13 Genius 'Shark Tank' Products You Actually Need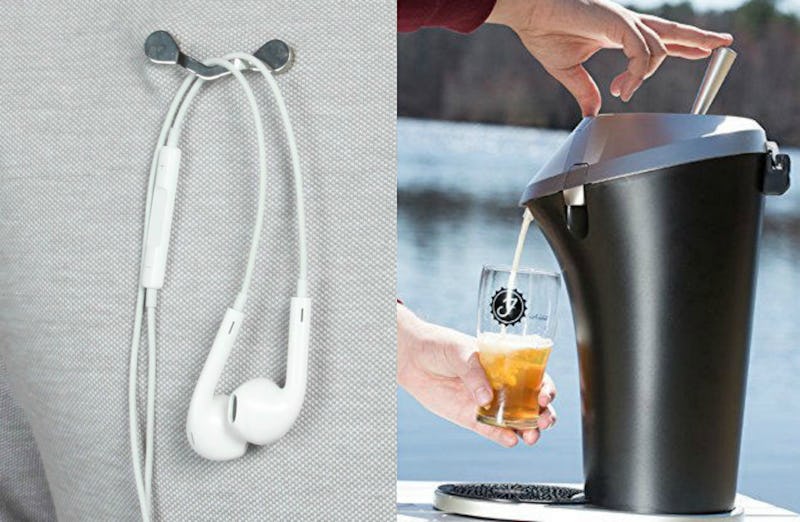 I will be totally honest with you: I am 100 percent obsessed with Shark Tank. My best friend and I can recount reactions from the judges verbatim regarding specific products — and just this past weekend, I watched 10 straight hours of the show during a marathon on CNBC. Given my fan expertise, I can tell you which are the weirdest yet most genius Shark Tanks products that you actually should buy for yourself or for someone you love a whole lot.
If you're not familiar with Shark Tank (in which case, please remedy this right now), here's how it works: aspiring entrepreneurs (and sometimes already-successful businesspeople) pitch to five investors, all of whom have achieved massive amounts of affluence and status in their respective industries. The folks pitching offer the investors, a.k.a. the "sharks," equity in their business in exchange for money, connections, and mentorship. Negotiations are based on how innovative, successful, and growable the products and companies are, then eventually may or may not settle on a deal.
As a devotee of the tank, I've got a plethora of opinions — albeit amateur ones, sans an actual business degree — on which Shark Tank products deserved their big deals, as well as the ones that should've received more attention. From the famous Scrub Daddy to a box that sanitizes your gross phone to a beer enhancer for your kitchen, these are the oddest and most intriguing pitched products that you should actually buy.