13 Women Describe The Childhood Food That Helped Shape Their Identity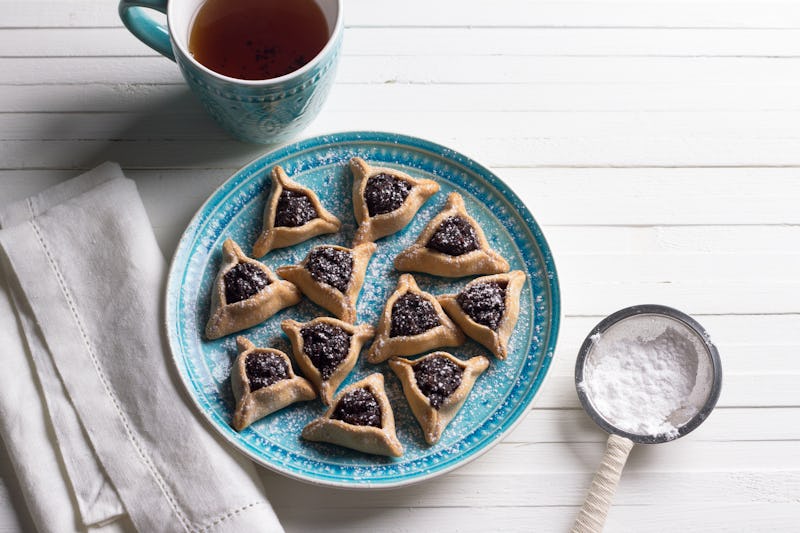 olepeshkina/Shutterstock
When you think about your childhood, you may have stronger memories of certain foods more than others. For instance, maybe you had your mom's chicken noodle soup every Friday night, or your dad's signature tacos. Then again, there were also your grandma's chocolate chip cookies that she'd make just for you. No matter what foods come to mind, you probably have a childhood food that helped shape your identity.
"Food shapes the identity of people's whole life experiences because it's a bonding ritual between families, friends, and communities," KJ Landis, nutrition educator and personal wellness and life coach, tells Bustle. "There are so many public and private rituals surrounding food, whether they're religious, cultural, or centered around family traditions."
Landis has fond memories of her mother, Mama Hilda, making Hungarian pastries filled with nuts, jams, or poppy seed paste, and the fragrant smell filling the house. She says her mother used to say that baking was a science and cooking was an art. "She used to put club soda and 7 Up in the dough to make it rise and be flakier than the other mothers' pastries (that was her secret for winning the baking contests at the school fundraisers during the years)," Landis says. "People came to donate to the school just to enjoy the baked goods my mom provided with love."
Below, Landis and other women describe the childhood foods that helped shape their identities. Maybe you'll be able to relate, or maybe their stories will bring back memories of your own.