8 Things I Wish I'd Known About Chronic Lyme Disease Before I Was Diagnosed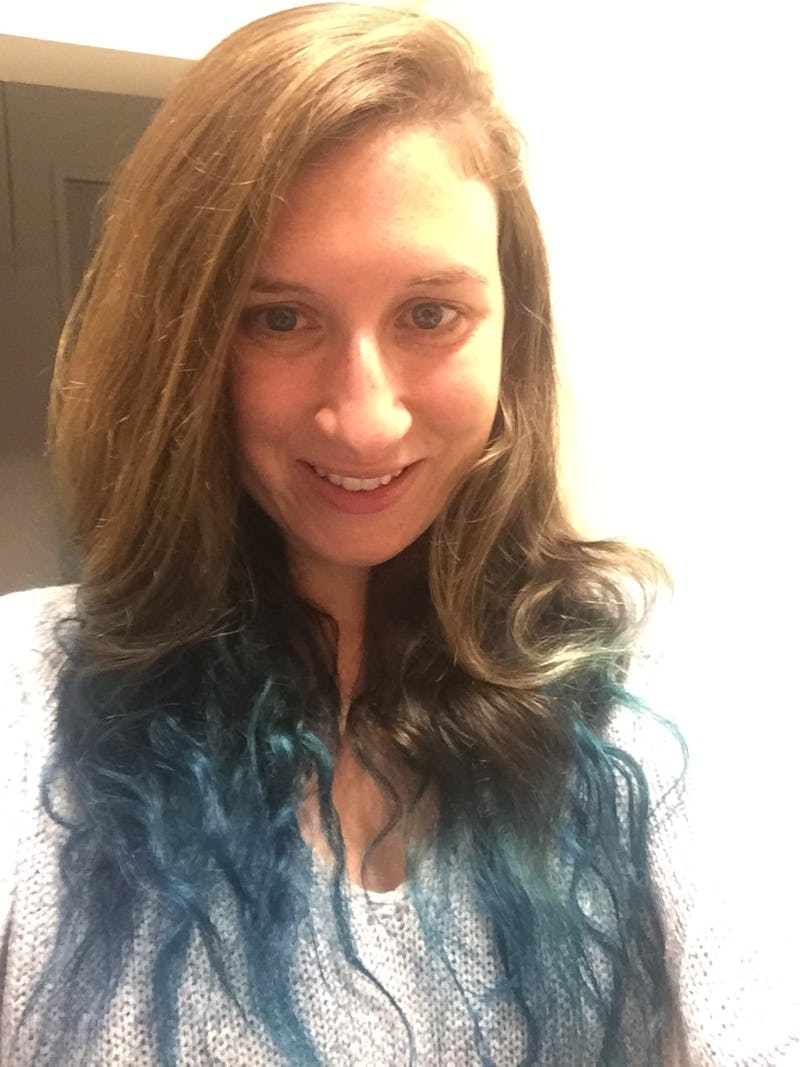 Suzannah Weiss/Bustle
About a year ago, a sense of unwellness began to creep through my body. I constantly had to pee, couldn't sleep through the night, and could not stop cracking my neck. I figured it was just stress, but as the overactive bladder escalated to burning pain, I suspected something more physical. After several doctors told me it was anxiety or nothing was wrong, I finally found a urogynecologist to treat me for interstitial cystitis. I was not improving as much as I hoped, so I went to a new urologist, who suspected a chronic UTI and put me on antibiotics — to which I had an unbelievably strange reaction. Not only did my bladder symptoms worsen, but new ones popped up — and did not leave.
Over the course of the following weeks, I developed severe insomnia, involuntary jerks of my limbs whenever I tried to sleep, muscle twitches all over my body, tingling in my extremities, pain on the bottoms of my feet, heart palpitations upon standing or climbing stairs, tremors in my hands, and a physical, jittery anxiety I'd never felt before. I tried to figure out my mysterious illness, but nobody could give me a satisfying answer. Doctors attributed many of my symptoms to anxiety, and when they did take them seriously, they prescribed medication to cover them up without getting to the root.
During this whole saga, a friend of mine who happens to be a psychic called. "It's something like Lyme Disease," she said before I even described my symptoms. I had no memory of a tick bite, so I chuckled and shrugged it off — until, two weeks later, the 17th doctor I'd seen in a year had me fill out the Horowitz Lyme-MSIDS Questionnaire.
On that sheet of paper, I saw not only the symptoms I'd recently been dealing with but also some that I'd mysteriously had for years. My brain fog, missing periods, forgetfulness, rage attacks, bladder problems, and neurological issues suddenly all fit together. I scored very high on the questionnaire, prompting the doctor to order several tests. Soon, I found out I was carrying DNA and antibodies for not only Borrelia Burgdorferi, the bacteria known as Lyme, but also several Lyme co-infections including Bartonella, Babesia, and Mycoplasma. What had happened when I took antibiotics, the doctor explained, was a Herxheimer reaction, where Lyme bacteria get released into the bloodstream, making you temporarily worse. I'd likely been harboring latent Lyme for a while, and it found the perfect opportunity to come out.
Some people debate whether chronic Lyme Disease even exists. But Kristin Reihman, MD, family medicine doctor and author of Life After Lyme, sees it every day. "The evidence I see most frequently are the anecdotes of the people who have been treated for Lyme and remain ill and after long treatment become well again," she tells Bustle. "There is plenty of published research in the literature that shows Lyme persisting after treatment."
Mary-Beth Charno, APRN-C, a nurse practitioner who specializes in treating Lyme, sees chronic cases frequently as well. "Even if there remains no active infection at the time of testing — and this too is in dispute due to the insensitivity of our testing — this illness can cause pervasive multi-system breakdown, which can affect people for years," she tells Bustle.
When it comes to our understanding of chronic Lyme, we're still in the dark ages. Here is what I now know about it that I wish I'd known before — and that you might benefit from knowing, too.