Lizzo Just Dropped A New Album Full Of *Fire Emoji* Lyrics For Your Instagram Captions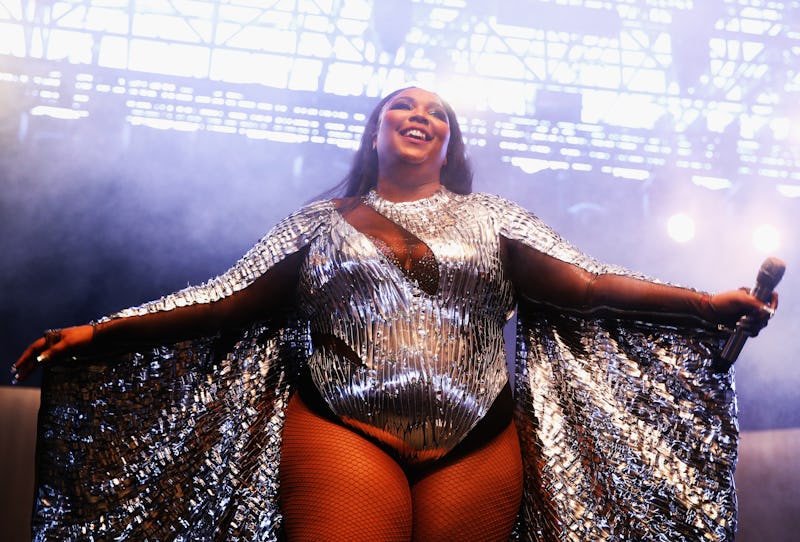 Rich Fury/Getty Images Entertainment/Getty Images
Are you ready to elevate your social media game to the next level? Cause Lizzo's Cuz I Love You album is here and it's legitimately perfect for your Instagram captions. The new album dropped Friday and Lizzo's Cuz I Love You lyrics are full of empowering badass gems that feel tailor-made to accompany your next selfie. And even if you won't be utilizing these lyrics on your social media, they can act as your personal mantras. Because we should all channel Lizzo and let Cuz I Love You be a reminder of why you love you.
Music can inspire us and there's no one more inspiring right now than rapper, flautist, singer, actor, writer Lizzo. Sure, she might be the only rapper/flautist you know. But despite her unique skill set, you'll find a kindred spirit in Lizzo since her lyrics are super relatable and cut right to the core. So while you may not always feel as self-assured as her — like when she rocked the stage at Coachella — her music will still provide you with the confidence boost that everybody needs now and then.
At only 33 minutes, listening to the 11-track Cuz I Love You could easily become part of your morning routine. And based on these lyrics, you'll walk away feeling like you're ready to take on the world — or simply slay on Instagram.