14 Weird 'Friends' Things That You Never Even Thought To Question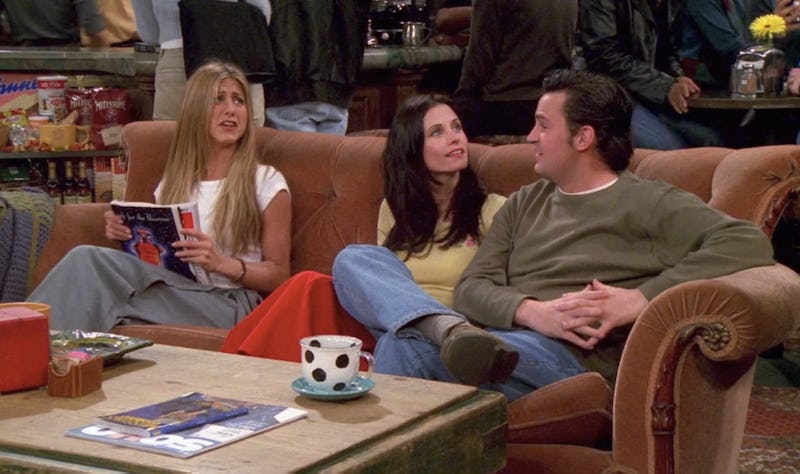 Warner Bros. Television
After its premiere in 1994, Friends became a pop culture classic. But original and new fans alike may not realize how weird things actually got on Friends. The more times you re-watch the show, the more the quirky occurrences on set and questionable plot lines become impossible to ignore. Sure, going along for the ride with six New York singletons navigating life, love, work, and friendship easily became one of the most quotable and lovable journeys on TV. And, sure, even once you notice these bizarre moments, the show never stops being amazing. But still.
Because audiences were so caught up in Chandler's sarcasm, Phoebe's obscure childhood stories, and whether or not Rachel and Ross were actually on a break, hiccups in the storyline or on the set wasn't at the forefront of everyone's minds back when new episodes of the show were airing. But have you ever noticed Rachel or Monica's body doubles? Wardrobe mishaps? That Monica's apartment kept changing?
Beyond logistics, Friends and its 236 episodes also had some major low-key weirdness going on, thematically. Why couldn't anyone keep up with their age? Why did they all have so much free time? Fans, you're about to be bamboozled by Friends and its weirdness.