People Are Sharing The Exact Moment Their Date Took A Turn For The Worse & It's So Real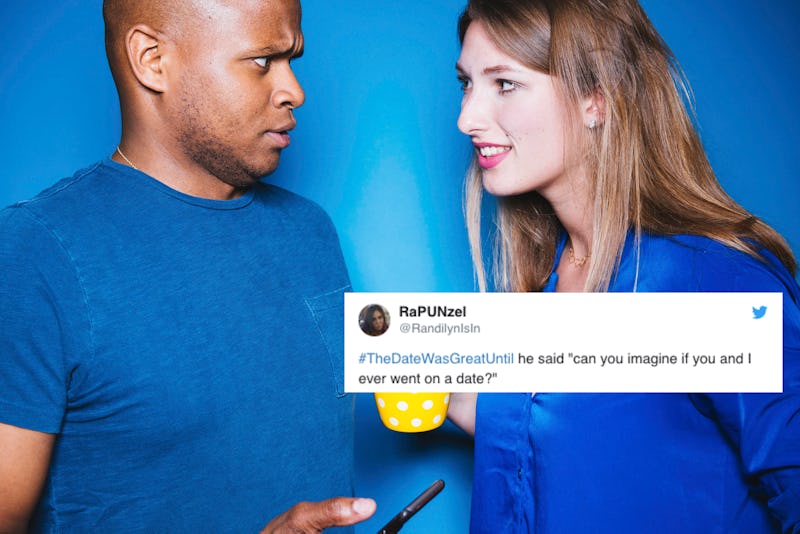 BDG Media, Inc.
There are bad dates, then there are really effing bad dates. And if you want a big helping of the later, Twitter has come to the rescue. With the trending hashtag #TheDateWasGreatUntil, people are sharing the exact moments their dates took a turn for the worse. From true dates from hell to horrors that you really hope aren't true, this is the hashtag just keeps on giving.
So if you've ever had a bad date that's taken a sharp turn into terrible territory, it's time to sleep a little easier, because you are not alone. And if you're on a date that goes wrong, please remember that you don't have to stay there.
"The overall philosophy should be that dating is an exploration of yourself and other people," John Keegan, dating expert, tells Bustle. "It's about two people coming together, connecting and creating experiences together." If you're not connecting or enjoying the experience, there's no need to stick it out. There are ways to remove yourself without being rude, so don't be afraid to make your goodbyes.
Plus, as this hashtag shows, first (or second or third) dates can get oh-so-bad. How low can they get? Well, here are some of the top #TheDateWasGreatUntil tweets. You can start cringing now.