17 Women Who Could've Hosted The 2017 Emmys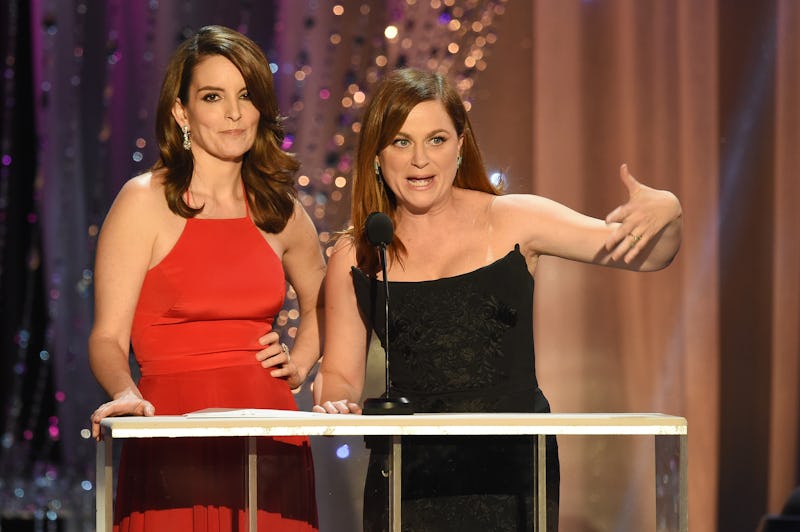 Kevin Winter/Getty Images Entertainment/Getty Images
First, I'd like to say that Stephen Colbert is wonderfully funny and I'm certain he will do a splendid job hosting the 2017 Emmys on Sept. 17. He's a funny comedian and does a great job hosting CBS' The Late Show. But I can't help but think that this is yet another missed opportunity to offer the hosting gig to a woman or person of color. There are so many poised and hilarious women who could have hosted the 2017 Emmys and done a totally brilliant job on TV's biggest night.
After the positive vibes of Women's Marches all across the country and world, I became hopeful that 2017 might be the year of the woman. In the past decade, only two women have hosted the Emmys — Jane Lynch in 2011 and a shared performance from Heidi Klum with an all-male team in 2008. But alas, I have to admit that I was disappointed that the Emmys hosting gig went to another straight, white man.
In a statement released by CBS, Television Academy chairman and CEO Hayma Washington credited Colbert's "Emmy-winning comedic talent" and him being a "formidable showman" as reasons why the very qualified late-night comedian was chosen for the job.
But let's stay positive and focus on the amazing women out there who are more than qualified for a future Emmys hosting gig.