How To Celebrate Your Long-Distance Relationship On Instagram This Valentine's Day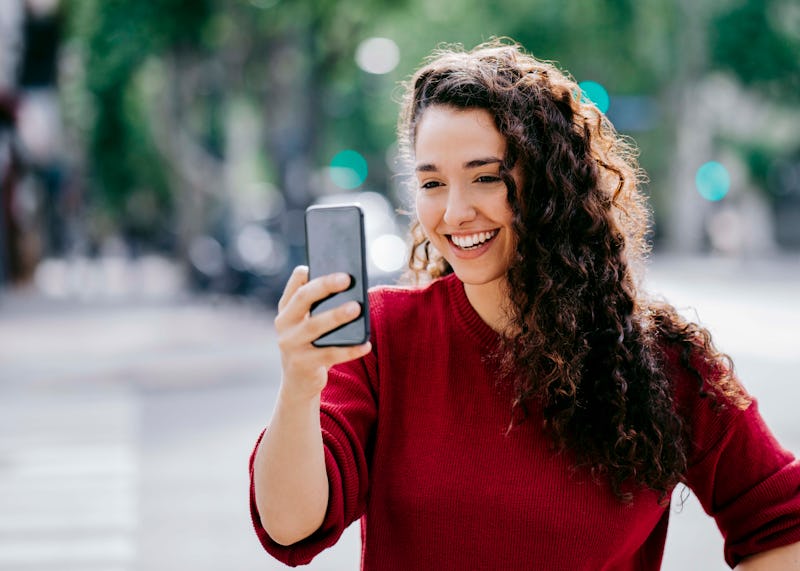 Portra/E+/Getty Images
Valentine's Day is on its way which means your social media feeds are about to be filled with flowers, chocolates, and love galore. If you're one of those totally enamored couples posting your romantic day together, you probably don't mind much. But if you're in a long-distance relationship and have to spend the holiday without your boo, you might feel left out. Well, you don't have to. Just because you're not with your S.O. in person doesn't mean you can't post cute Instagram captions about long-distance relationships on Valentine's Day.
In 2017, Instagram reported that the hashtag "#valentines" was shared by 5.5 million users. And being hundreds (or even thousands) of miles away from your partner shouldn't hinder you from celebrating your love online along with the other millions of people. Whether you're posting a screenshot of a V-Day Skype call, a throwback to your and your S.O. at your high school prom, or even the last picture you took together, the only thing more important than the actual picture you post is the caption that you post to go along with it.
Here are 19 captions you and your long-distance boo can use on Instagram for your Valentine's Day post.