20 Presidential Candidates With Nonfiction Books About Where They Stand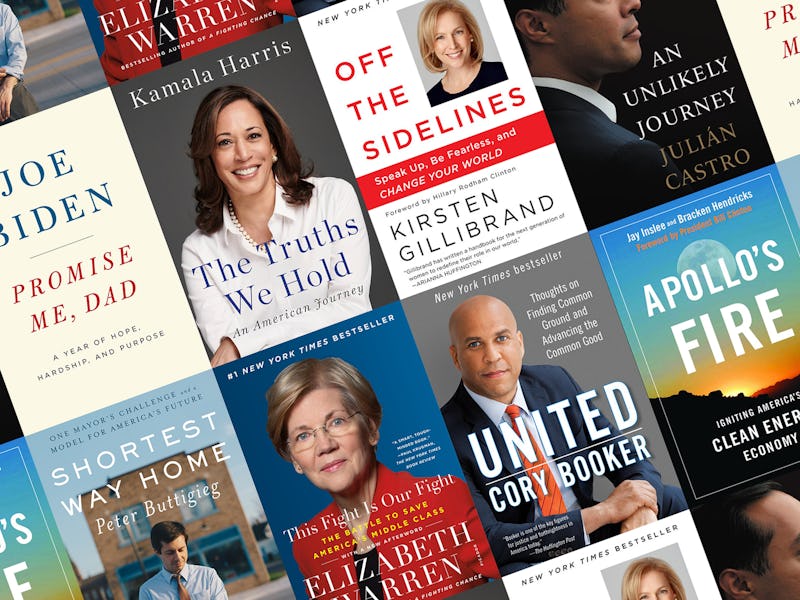 The race is on, and it's a packed field. There are more than 20 registered 2020 presidential candidates already, so you're probably still trying to figure out where they all stand on important issues. Luckily, they've given you help: Almost every candidate has published a book that shares insight into their background and beliefs.
While you'll find the most up-to-date policy information on their campaign websites, the candidates have also written books that make for a great resource. Their writings offer unique looks at the experiences that have shaped them, their world view, and how they think. You can't judge a book by its cover, but you can judge a candidate (at least in part) by their book.
Writing a book before running for president is nothing new. Former President Barack Obama was a published author long before he ever inhabited the White House. The same is true of the current president. You might not be able to predict who will win the race in 2020, but based on how many of the contenders have written their own tomes, it's a safe bet that the eventual winner will have an author's credit. In the meantime, you can learn about almost all of them via their books: