23 Movies & Shows Coming To Netflix This Week To Help You Beat The Summer Heat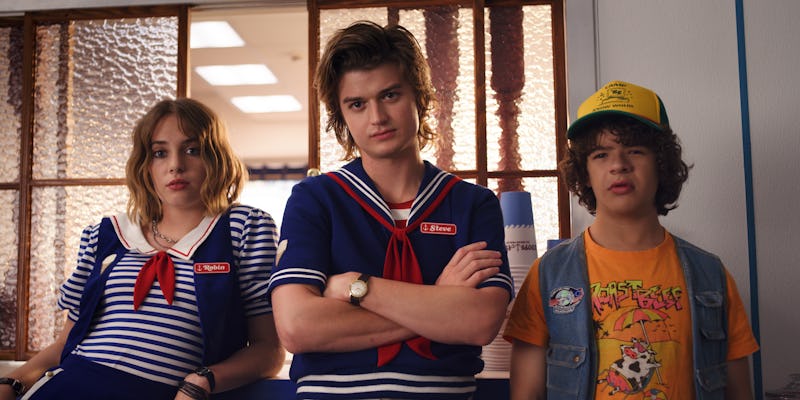 Netflix
Summer is in full swing, which means in many parts of the country it's too damn hot to go outside. It's much more comfortable — and safer — to sit in an air-conditioned room watching TV, and there are loads of movies and shows coming to Netflix this week that make that scenario even more appealing. For the first week of July, the streaming giant is going back to basics by offering a ton of classic movies in lieu of a bunch of originals. This is great for nostalgic purposes, but what about Netflix fans who look forward to the site's own creations? Not to worry, as this week also sees the return of Netflix's biggest original series: Stranger Things.
The third season of the '80s-set sci-fi series kicks off on July 4th, coinciding with the summer of '85 setting for the new episodes. All of your favorite characters are returning, along with a few new additions that promise to bring heightened levels of fun and terror to the series. As for the plot, season 3 will see the Upside Down come to Hawkins in a bigger way than ever before. There's also a new mall in town, and a carnival, making this season all about '80s summer fun — and avoiding terrifying monsters.
In addition to the new Stranger Things, there are also a bunch of classic and cult classic films hitting Netflix this week, so take a look below to see the best of what's new.