23 Movies Streaming On Amazon Prime All Romantics Need To See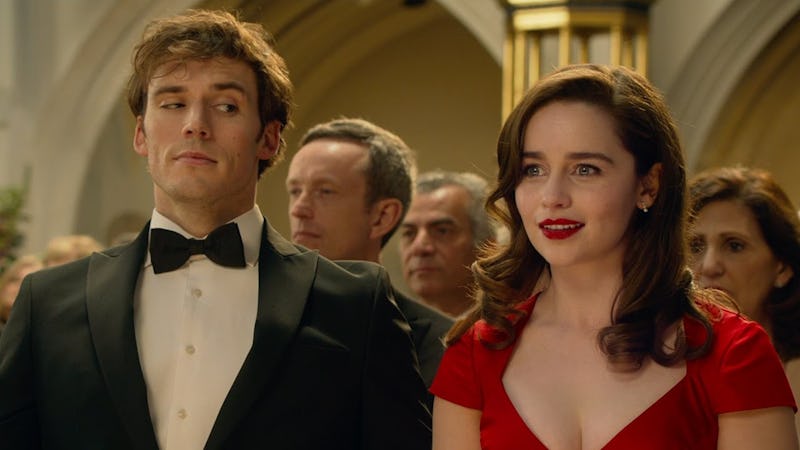 Warner Bros. Pictures
If you're a hopeless romantic, you probably have an idea of what you think true love should be like — and it likely comes from all the rom-coms and romantic dramas you see each year. All those soulful stories and happy endings are so nice to watch, as it's always a really great feeling to watch people fall in love onscreen. And with the good 'ole convenience of streaming services like Netflix, Hulu, and HBO Go, you can have access to all of Hollywood's great romantic movies whenever you'd like. But make sure you add one more streaming service to your queue, as the list of romantic movies on Amazon Prime is a must have for those needing a love fix.
The movies on this list include love stories that defy conventions about age or background, like Lovely, Still, as well as those featuring amazing soundtracks and classic scenes like Dirty Dancing. Whatever kind of romance fan you are, these movies will definitely have you swooning. And thankfully, since there are dozens of movies to choose from on Amazon Prime, this list has a little bit of everything to fit everybody's taste.
So as the summer gets hotter and hotter, add these movies to your Amazon queue to make this season a summer of love.
The Big Sick follows the real life story of comedian and actor Kumail Nanjiani meeting and falling in love with his wife, Emily Gordon (played by Zoe Kazan), all while Emily deals with an unexpected illness and Kumail deals with her worried family.
Will Ferrell gives a moving performance in the unexpectedly understated role of an IRS agent who finds out that he's the main character in a novel and struggles to break out of the life prescribed for him by his author (Emma Thompson). In the process, he falls in love with Ana Pascal (Maggie Gyllenhaal), an anti-tax baker he's auditing.
Kenya McQueen (Sanaa Lathan) decides to explore the blind date route, and everything goes completely OK until she finds out that her date Brian Kelly (Simon Baker), is white. As Type A as she is, it's difficult for her to let go of the plan she had for her life, which definitely didn't involve falling for her hunky landscaper.
Colin Farrell plays David, a man who lives in a dystopian world where single people have 45 days at a hotel to find a romantic partner or they are forever transformed into an animal of their choosing. The premise is completely absurd, but The Lobster sstill realistically depicts the social pressure that comes along with finding love.
Louisa (Emilia Clarke) is hired to be the caretaker of a recently paralyzed man Will (Sam Clafin). Naturally, the two fall in love, but there are choices that have to be made. Have your tissues handy for this one.
Daniel Radcliffe and Zoe Kazan star as two individuals needing a fresh look on love. Radcliffe plays Wallace, a young man trying to figure things out after his girlfriend cheats on him. After going to a party, he falls for Chantry (Kazan), who just so happens to have a boyfriend. The two hit it off, and things get more intense from there.
This epic is a classic for a reason. The Civil War Reconstruction love story of Scarlett O'Hara and Rhett Butler is always on the minds of romantic movie lovers. They don't get much more melodramatic or romantic than this.
If you haven't seen this timeless classic, now is the time. Jennifer Grey plays Frances, a young woman who attends a summer getaway and falls in love with her dancing instructor (Swayze) in this coming-of-age film with a totally killer soundtrack.
The Graduate is a classic love story of boy meets girl's mom, then meets girl, and then goes through the ups and downs of love and finding adulthood in the 1960s. The Simon & Garfunkel soundtrack adds to the mood.
A fisheries scientist Dr. Alfred Jones (Ewan McGregor) receives an unusual request from a woman named Harriet Chetwode-Talbot (Emily Blunt) who wants his help in fulfilling a wealthy sheik's (Amr Waked) request to bring sport fishing to Yemen. Romance blooms between the two as they work to make the sheik's dream come true.
A physical therapist named Leslie Wright (Queen Latifah) falls in love with one of her clients, the basketball superstar Scott McKnight (Common). All goes well for Leslie until she finds herself being a second choice in Scott's love life.
After her mother dies in a car accident, Sara (Julia Stiles) moves from a small town to the south side of Chicago to live with her father. She falls in love with her classmate Derek (Sean Patrick Thomas) at her new high school and together, they tackle their problems, including people in their lives passing judgment about their relationship.
Sabrina is a remake of the 1954 film starring William Holden, Humphrey Bogart, and Audrey Hepburn. This '90s version also follows Sabrina Fairchild (Julia Ormond), who finds herself in a love tug-a-war between two brothers (Greg Kinnear, Harrison Ford). If you're looking for high-key romance amongst the wealthy, this is the movie for you.
When Theresa (Zoe Saldana) introduces her fiancé to her father, Percy (Bernie Mac), he's shocked to find out that the fiancé is a white man named Simon (Ashton Kutcher). Simon faces an uphill battle to win over Percy.
This romantic drama has various storylines that will all have you on the edge of your seat. A young woman named Aditi (Vasundhara Das) is scheduled to be married off in the Hindi traditional manner. However, she still carries on with her secret love affair with her television host lover.
The Curious Case of Benjamin Button is a fantasy drama about a man, played by Brad Pitt, who ages in reverse. As he "grows up", he falls for a young dancer (Cate Blanchett) and hopes their time together can manage to last. Their totally unique love story will have you reconsidering everything you know about relationships.
Forces of Nature is a cheesy yet entertaining rom-com from the late '90s featuring Sandra Bullock and Ben Affleck as strangers who meet on a plane and inconveniently fall for one another. It's inconvenient because Affleck's character is on his way to his own wedding.
Four friends played by Ginnifer Goodwin, Kate Hudson, Colin Egglesfield, and John Krasinski find themselves in some sketchy situations with ramifications that threaten their relationships. It's a must-watch if you're a fan of Emily Griffin's novel of the same name.
Lovely, Still is one of the most adorable love stories on this list. Bachelor Martin (Martin Landau), is surprised when his new neighbor Mary (Ellen Burstyn) asks him out on a date. The romance between the two blooms until Martin's fears cause some issues.
This romantic drama is about a tight-knit group of college friends who graduate from NYU the same year 9/11 occurs and reunite years later for a weekend wedding. Suppressed feelings and unresolved conflicts take over the reunion.
A guy (Terrence J) who doesn't believe in serious relationships finds himself in a sticky situation when his friends challenge him to actually keep a relationship that lasts more than one day. He ends up falling for Eva (Cassie Ventura) and it forces him to want something more than a one night stand.
Adam (Christian Slater) wins the attention of a waitress named Caroline (Marisa Tomei) through a series of unfortunate events. If you're looking for a truly dramatic journey with a prominent romantic element, this is the movie for you.
Still Mine is about a deep love formed over some decades. Craig Morrison (James Cromwell) wants to build a house for his wife Irene (Geneviève Bujold) but runs into trouble when the local municipality's bureaucracy prevents him from doing so.
This Israeli film is about a woman (Noa Koler) whose fiancé breaks up with her while they're in the middle of planning their wedding. She doesn't call everything off though, trusting that the fortune teller who predicted her happiness was right. Now, she just needs a groom.
These 23 romance movies streaming now on Amazon Prime will surely have you daydreaming about love.
This post was originally published on July 23, 2018. It was updated on Aug. 29, 2019. Additional reporting by Sage Young.
This article was originally published on