29 Netflix Original Movies Coming In 2020, From 'To All The Boys 2' To 'The Prom'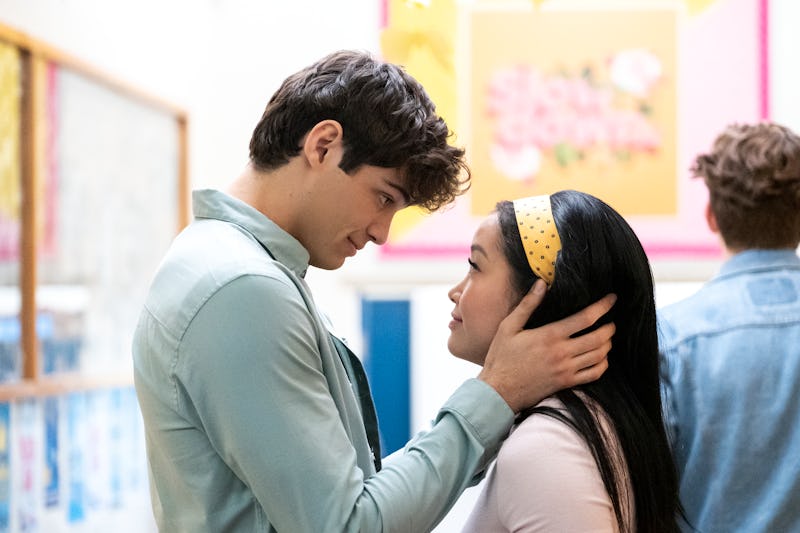 Bettina Strauss/Netflix
Along with a sea of resolutions, the new year has also ushered in a fresh slate of Netflix original movies coming in 2020. Although most of the titles don't yet have official release dates, that didn't stop the streaming giant from dropping a Twitter thread on Jan. 3 with a whopping 29 new films for fans to look forward to in the coming months. And those are just the one's announced so far — with many more sure to come.
Among the forthcoming sequels fans have long been clamoring for is To All the Boys: P.S. I Still Love You, which Netflix will officially premiere on Feb. 12. After Lara Jean and Peter shippers find out what happens once John Ambrose is thrown in the mix, they can also feast their eyes on the Joey King and Jacob Elordi-starring follow-up to 2018's Kissing Booth.
Add to that film adaptations of literary favorites like All the Bright Places and Broadway musicals including The Prom and The Boys in the Band, and there will be plenty of fresh takes on familiar stories to enjoy as well. With Taylor Swift's Miss Americana documentary set to debut in the coming months as well, a nonfiction feature or two may even find its way to the top of your queue.
There will be plenty of offerings across genres — some featuring A-listers like Meryl Streep, Nicole Kidman, Taraji P. Henson, Anne Hathaway, Rachel McAdams, Chadwick Boseman, and Chris Hemsworth, to name a few — so there is sure to be a new original Netflix title for almost anyone to chill out to. Check out some of the titles coming soon to the streaming service below.