4 Reasons You're Afraid Of Commitment, According To A Love Psychic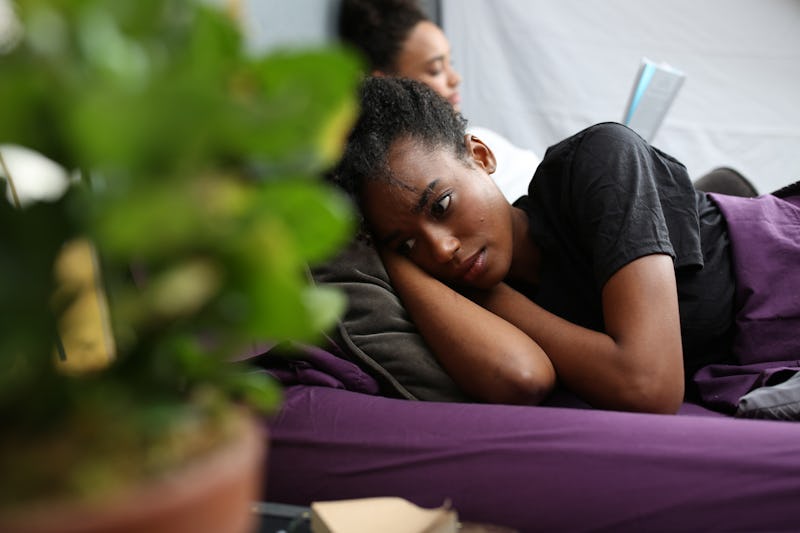 Ashley Batz for Bustle
There's a reason so many plots of romantic comedies revolve around fear of commitment: Commitment phobia is common in real life as well. If you've dated someone who's afraid of commitment, you may be exasperated by their flakey behavior. And if you're the commitment-phobe, your own motives may be just as mysterious to you.
Psychic Deborah Graham, host of SiriusXM's "The Psychic Connection" and author of Get Your Head Out of Your App: A Psychic's Guide to Attracting and Keeping True Love, has many clients who either are afraid of commitment or have partners who are. If you're struggling with this issue, she recommends journaling after your dates to get insight into your thought processes and meditating before dates with the intention of unblocking yourself.
It's also a good idea to push yourself to go on three dates in three weeks with each new person so that you give them a fair chance, Graham tells Bustle. "Try to have as many conversations as possible, opening yourself up and connecting with that person on more of a soul to soul level."
Here are some reasons people may be afraid of commitment, according to Graham, and some ways to work through them if you see them in yourself and want to start committing to a partner.