5 Books To Read This Fourth Of July For The REAL History Of The United States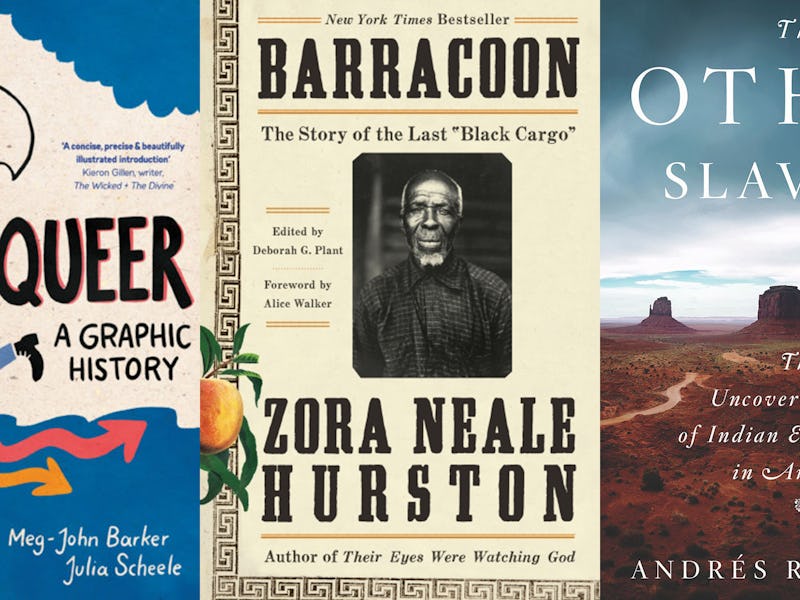 Independence Day is right around the corner, but with devastating news like the Supreme Court's decision to uphold Trump's travel ban and the truth about refugee children detention centers dominating headlines around the country every day, it's becoming increasingly more difficult to feel like celebrating. That is why this Fourth of July, instead of singing the praises of our all white, all male founding fathers, you should read one of these nonfiction history books about the United States that shows what our country's past really looks like.
Our country is in a precarious place right now, but if we want the future to look different than the present, it is crucial we understand our past. That starts by knowing the facts, all of the facts, especially the ones your American history class left out. We need to consider the United State's real history, the one that includes our legacy of slavery and genocide, not the sanitized version we learn in grade school in which the Pilgrims and the Indians shared a peaceful meal or turkey and cranberry sauce. The truth his, the America's past rife with violence, oppression, death, and murder. Ignoring that doesn't make it go away, it only increases the possibilities of letting those things happen again.
If you're looking to celebrate the Fourth of July by learning about how American really became the country it is today, check out one of these five nonfiction history books, each one with a different and important glimpse at the nation's past.