5 Subtle Signs Your Partner Is Falling Out Of Love Vs. 5 Signs They Just Need Space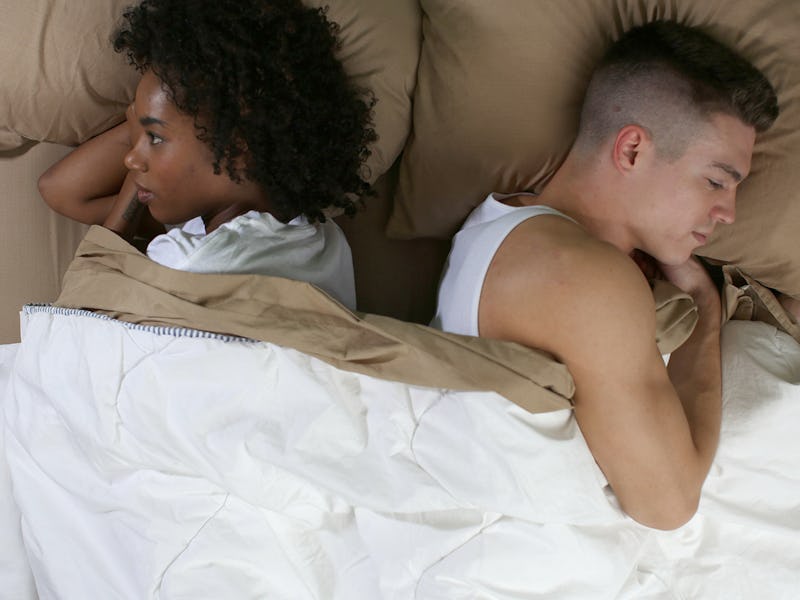 Ashley Batz/Bustle
There's a difference between a partner who is acting distant because they need some space, and someone who's acting distant because they're falling out of love. But it can be tough to tell the two apart. This is especially true if you're in a newer relationship and haven't yet formed a strong relationship bond. It's only natural, in that case, to worry that your partner might be losing interest or thinking about ghosting.
But it's important not to jump to conclusions, at any stage of a relationship. If your partner is acting odd or distant for days on end and you don't know why, it's much better to talk about it. "Let your partner know that you're concerned," psychotherapist Tina B. Tessina, LMFT, PhD, tells Bustle. "Find out what your partner is thinking and feeling ... You need to know if your partner is unhappy in the relationship, so you can work together to fix it."
Also, keep in mind that spending time apart is a good thing. "Taking space can be a very healthy behavior in a relationship," intimacy coach Xanet Pailet tells Bustle. It allows you both to have separate lives, which only helps improve the relationship.
There is such as thing as too much space, however, and if it's making you feel insecure or worried, have a conversation with your partner. Here are a few ways to tell if they just need some space, or if they may be backing away, according to experts.