11 Little Things To Do If Your'e Drifting Apart In Your Relationship, According To Experts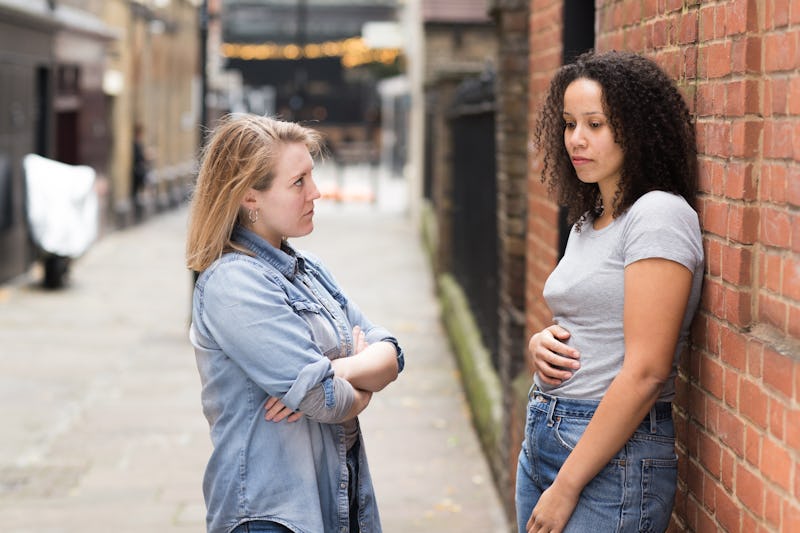 Michaelpuche/Shutterstock
If you and your partner have been going through a tough period in your relationship, you may start to notice signs that you're growing apart. This can take many forms, including being a little less excited to see each other, or wanting to spend more time on your own. And it can leave you wondering if you're headed for a breakup.
The situation can improve, though, if you know what to do — as well as what not to do. The first step? Don't immediately assume the worst. "It's normal to go through periods of drifting apart from each other," Kait Scalisi, a sex and relationship educator, tells Bustle. "The most important part is that you notice it, take steps to course correct, and come back to each other." This is something all couples have to do, since it takes work to maintain a healthy relationship. But it's even more crucial for partners who seem to be drifting apart.
If you can both make a few changes, and put effort into reconnecting each day, your relationship has a chance of getting back on track. But during the process, you'll also want to avoid certain bad habits. When things are rocky, for example, you won't want to blame each other for the disconnect you've been experiencing, since doing so will only drive you further apart.
With that in mind, here are a few things you and your partner can do, as well as a few things you should avoid, in order to improve your relationship.