6 Group Travel Companies To Check Out If You Work Remotely (Or Want To)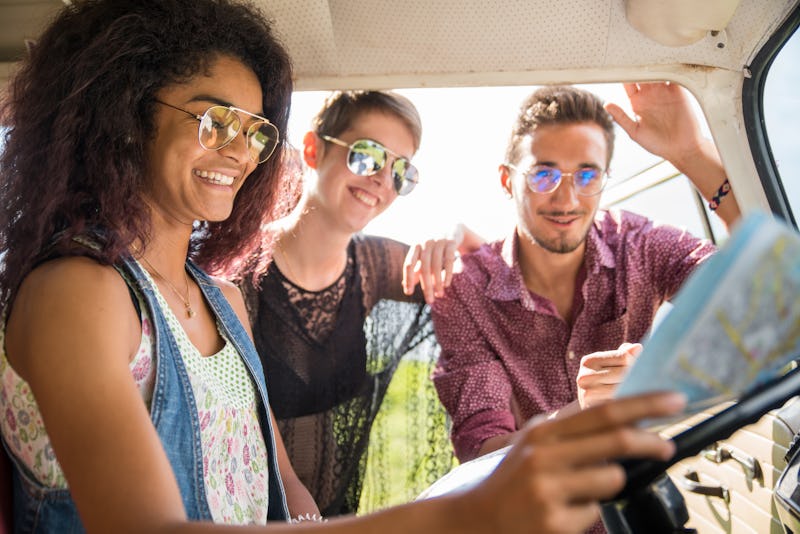 Shutterstock
Whether you're a digital nomad, someone who works remotely and travels, or aspire to to be one, there are group travel companies for remote workers across the world that provide logistics and structure, community, and career development.
According to 2019 research by MBO Partners, a work force management company, 4.8 million independent workers in America consider themselves digital nomads, and 17 million hope to be nomadic someday.
As a digital nomad, say you want to put in a day of work from your remote office — say, a coworking space in Bali surrounded by rice fields and take a dip in your coliving space pool during your break — you can. And if you don't want to venture across the world alone, that's where travel companies that are centered around remote workers come in handy.
Greg Caplan, CEO and co-founder of Remote Year, an organization that offers group travel programs for digital nomads, tells Bustle that people are their most productive when they're stimulated and inspired by their surroundings. "Modern technology has created the possibility of a new lifestyle where people don't have to choose — they can continue their professional careers while at the same time explore the world," he says. "Working remotely provides people with an unprecedented opportunity to have greater independence, well-roundedness, and the freedom to live the life they want."
Below, you'll find how these group travel companies work. If you have a case of wanderlust mixed with the ability to work remotely, you may want to make sure your passport is still valid.