The 9 Different Types Of Loneliness And How To Deal With Each, According To Therapists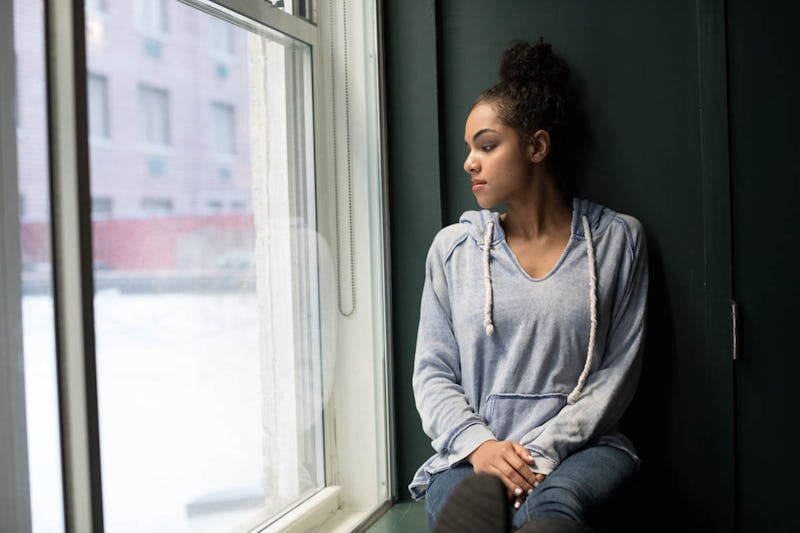 Ashley Batz/Bustle
When you think about loneliness, you might imagine yourself sitting at home — literally alone. But there are many different types of loneliness that can occur in life, and not all of them have to do with isolation. Yes, you might have a rather intense bout of loneliness after a breakup or the loss of a loved one. But it's also possible to feel lonely even when you're surrounded by others, as well as when you're going through transitions in life.
Acknowledging all the different types of loneliness can be an important step, as well as remembering that remedying loneliness isn't "merely [about] being around other people, but connecting with them on an emotional level," Jonathan Bennett, relationship and dating expert at Double Trust Dating, tells Bustle. "This is why someone can feel lonely and isolated, even if [they are] active in the workforce or even in a relationship. Being around people isn't enough if the emotional connection is lacking."
We all need to experience a connection, and a feeling of security, whether it's by working on our friendships, connecting with a partner, or even speaking with a therapist. Without that connection and sense of understanding, loneliness can begin to have an impact on your mental health. Here are the different types of loneliness that can occur throughout life, as well as what you can do about it.