These Apps Will Make Finding Friends In A New City Much Easier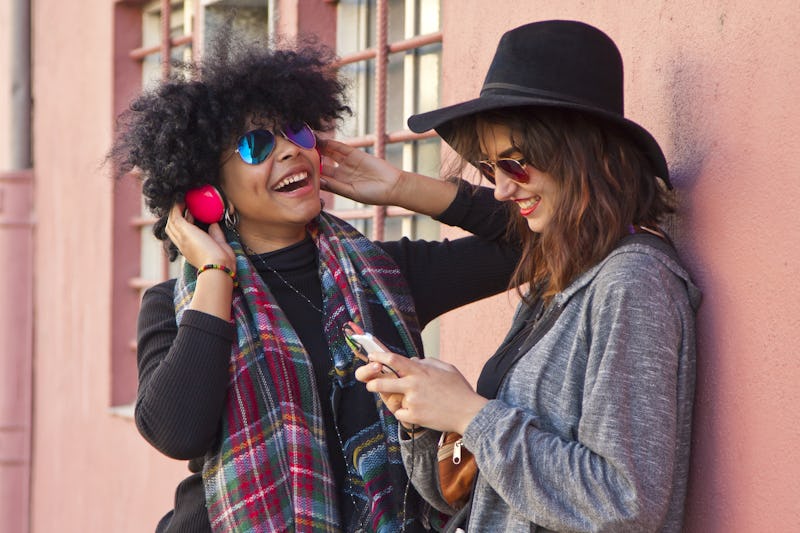 carballo/Fotolia
When you move to a new city, especially as an adult, making friends may not be as easy as it once was. But, the good news? There are apps to help you make friends in a new city. After all, you're no longer getting assigned to a dorm room and to a roommate who will become your BFF for life; you're no longer in classes with people who will become your friends through a group project; and you're no longer in the city you grew up in, where you know everyone, everywhere. And if you work from home and/or freelance, you may not meet people as often as someone who works in a social office setting. So apps make the perfect making-new-friends companion, and all at the tap of a phone icon or few. Plus, if you and a potential friend end up not clicking, just like with dating apps, there will be other friend options available, so all is not lost.
While some social networking friend apps are geared toward group activities, others are focused on getting to know someone, aka your future friend(s), through one-on-one chats while still others match you in groups of three. Whatever the case may be, there probably is the right friend app out there for you, as long as you take the time to download some and give them a legit try. The best news is, the users seem vetted, so unlike taking your chances with a person who "looks nice" that you meet out and about, the friend-focused apps promote a certain level of safety within them. Plus, they can save you time, as well as help you out if you're not the type of person to strike up conversations with random people IRL.
Here are seven apps to help you make friends in a new city, because the more outlets, the better.