6 Unexpected Things No One Ever Told You About Fertility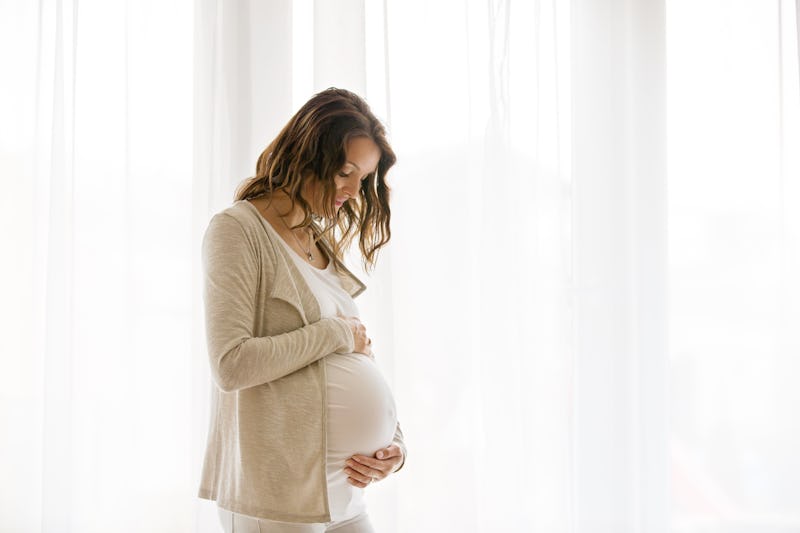 Tomsickova Tatyana/Shutterstock
Fertility is super complicated. There are genetic factors, environmental factors, and a million misconceptions about fertility to be aware of. Despite there being so much information out there, experts say there is still a lot that the average person does not know. Dr. Erin Burke, PhD, Modern Fertility's head of clinical research, tells Bustle that she wishes there were less stigma and myths surrounding fertility so that women could make healthy and informed decisions. For example, she says women should know that having regular periods is not always a perfect measure of fertility.
"If your body is sensing that it is not a good time to reproduce, what will happen is that your ovarian system will kind of start to shut down," Dr. Burke says. "A lot of times that's not noticed because you're not skipping your period, but you actually might go several cycles without ovulating."
So while having a regular period can be one indicator of reproductive health, it should not be seen as a guarantee of good fertility. If you are hoping to get pregnant, talk to your doctor about any concerns you might have.
Fertility is a topic that is constantly discussed, yet often not discussed accurately or thoroughly. From birth control to men's fertility, there's a lot that experts and doctors want to clarify. Here are seven things missing from the conversation, according to experts.