All The Surprising Benefits Of Keeping Your Relationship Off Social Media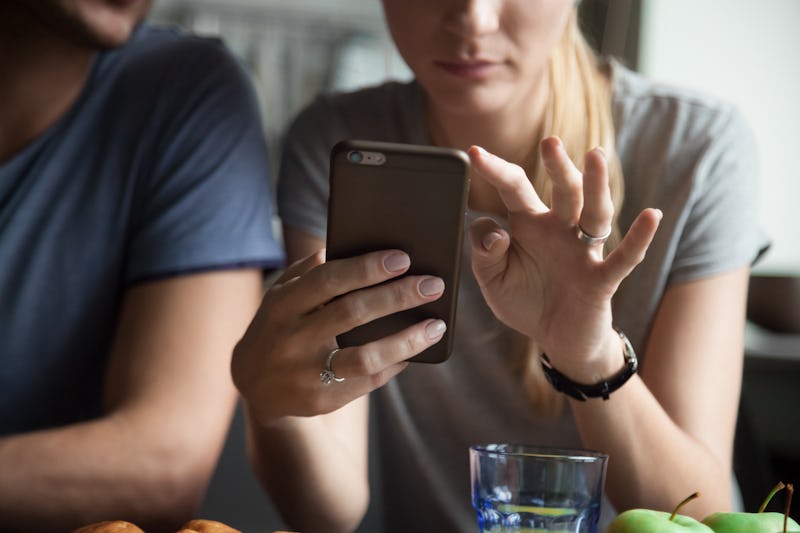 Shutterstock
It's certainly fun to take photos, post updates, and share parts of your relationship on social media. These things can serve as a timeline and photo reel for you and your partner. And it's a great way to keep your friends and family in the loop, so they know what you've been up to.
But if life starts to revolve around sharing your relationship online — and the rush that can provide — it may be time to take a step back. And this is especially true if, for some reason, social media has invited drama into your life. Or if you find yourself staring at your phone, instead of being in the moment with your partner.
That said, if you do want to share, remember that whatever you post is permanent in nature, Dr. Carla Marie Manly, a clinical psychologist, tells Bustle. Whether you're sharing something negative or positive, she says, it can all leave a lasting impression.
You may also want to think more about why you're sharing, before you do. As Manly says, "Strive to share kindly and authentically so that others can feel and see who you are in a genuine way."
While it's OK to share your life online, if you enjoy doing so, here are a few more benefits of keeping your relationship off social media, according to experts.