7 Emotional Abuse Tactics In Relationships That Can Seem Innocent At First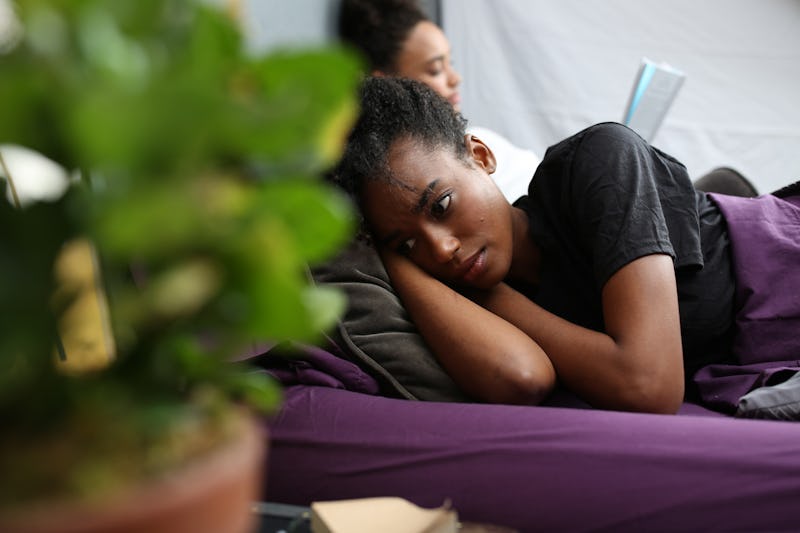 Ashley Batz/Bustle
Just because something seems innocent, it doesn't always mean that it is. This is especially true when it comes to relationships. Emotional abuse usually starts off subtle. It's important to be aware of emotional abuse tactics that almost always seem innocent initially.
"Emotional abuse is the silent scar of domestic violence," licensed professional counselor, Nickia Lowery, MHS-C, NCC, tells Bustle. "It's another form of abuse used to control an individual, and it's usually achieved through verbal attacks, chronic infidelity and/or isolation."
It can be far more damaging than any other form of abuse because it's psychologically damaging. While physical scars can eventually heal, it's hard to unhear or unlearn things. "You become conditioned to accept that you are not worthy or less than, increasing the likelihood that you will stay and continue to subject yourself to further emotional and psychological damage," Lowery says.
More often than not, emotional abuse is calculated. So while it's easy to brush off your partner's hurtful comment as a joke, Lowery says they usually know what they're doing. They will use certain tactics to make sure they have the power and control, even if you're not fully aware of it. So here are some abusive tactics people use in relationships that almost always seem innocent at first, according to experts.